CBS News Airs Disturbing Jeff Fager Text: 'Be Careful,' People Have 'Lost Their Jobs Trying to Harm Me'
CBS Evening News tonight covered the firing of 60 Minutes executive producer Jeff Fager and revealed the disturbing texts he sent the CBS News reporter who reached out to him.
After a new Ronan Farrow report featuring a new allegation against Fager of groping, correspondent Jericka Duncan reached out to Fager for comment.
Now, before you read these, keep in mind what Fager said in a statement earlier today:
"The company's decision had nothing to do with the false allegations printed in The New Yorker. Instead, they terminated my contract early because I sent a text message to one of our own CBS reporters demanding that she be fair in covering the story. My language was harsh and, despite the fact that journalists receive harsh demands for fairness all the time, CBS did not like it. One such note should not result in termination after 36 years, but it did."
So here's what the text he described as "harsh" actually said, as Duncan revealed on the air tonight:
"If you repeat these false accusations without any of your own reporting to back them up you will be held responsible for harming me… Be careful. There are people who lost their jobs trying to harm me and if you pass on these damaging claims without your own reporting to back them up that will become a serious problem."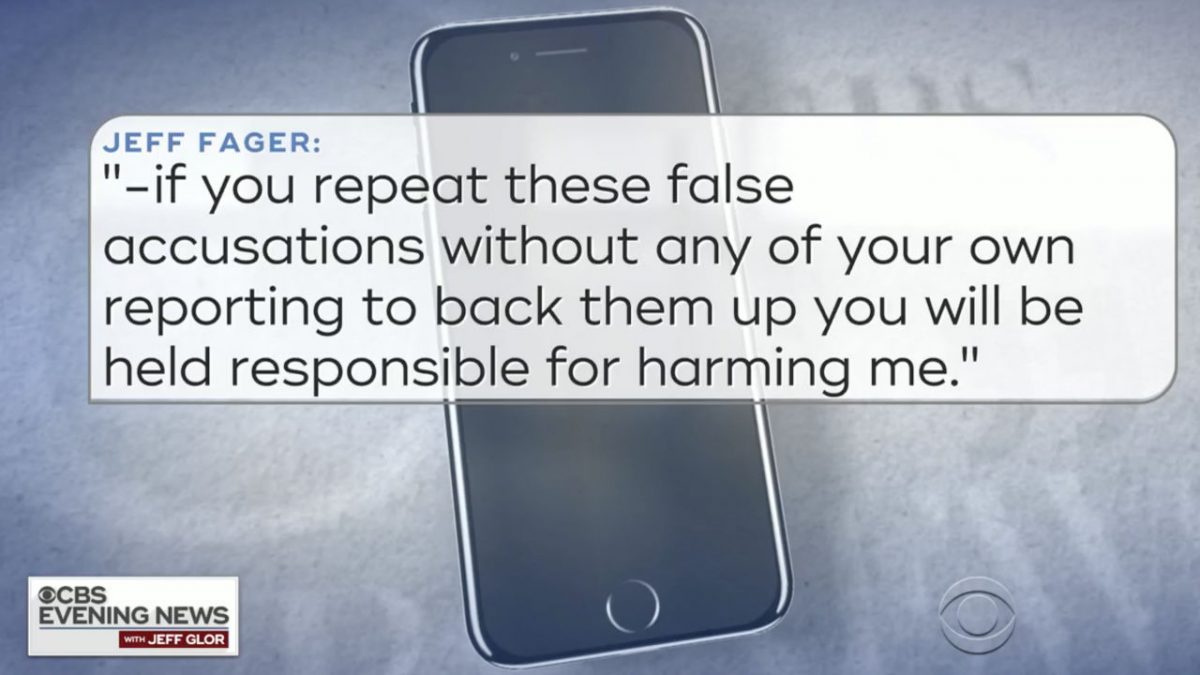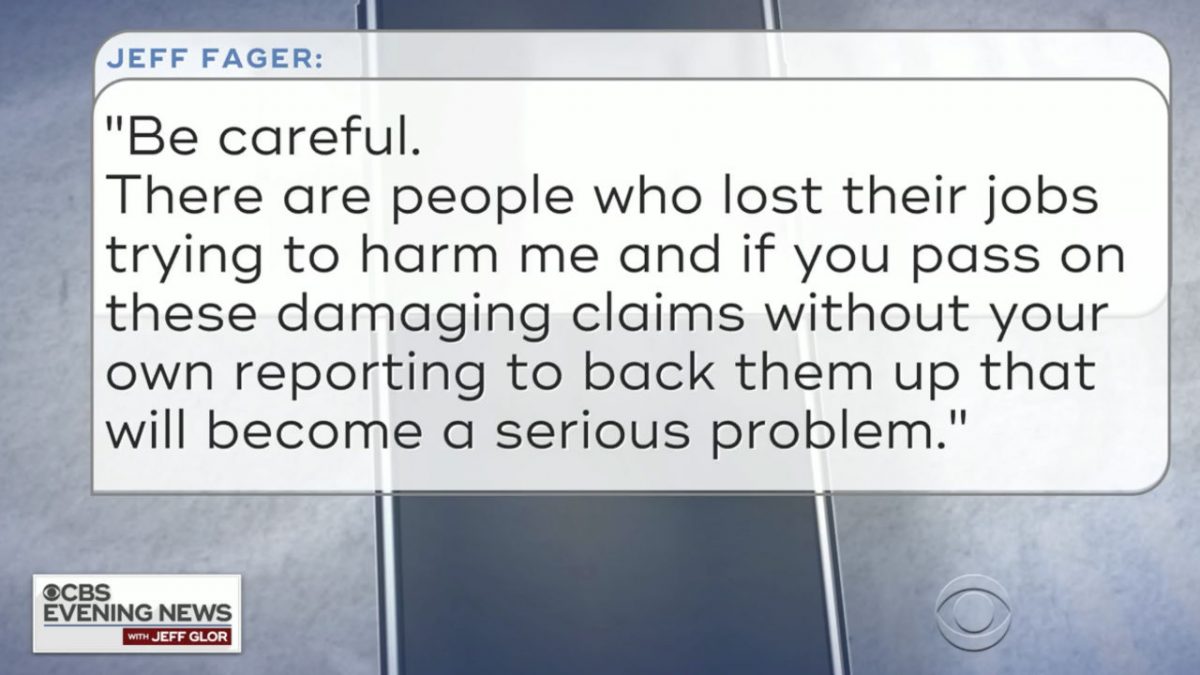 You can watch Duncan's reporting above, via CBS News.
[image via screengrab]
Have a tip we should know? tips@mediaite.com
Josh Feldman - Senior Editor