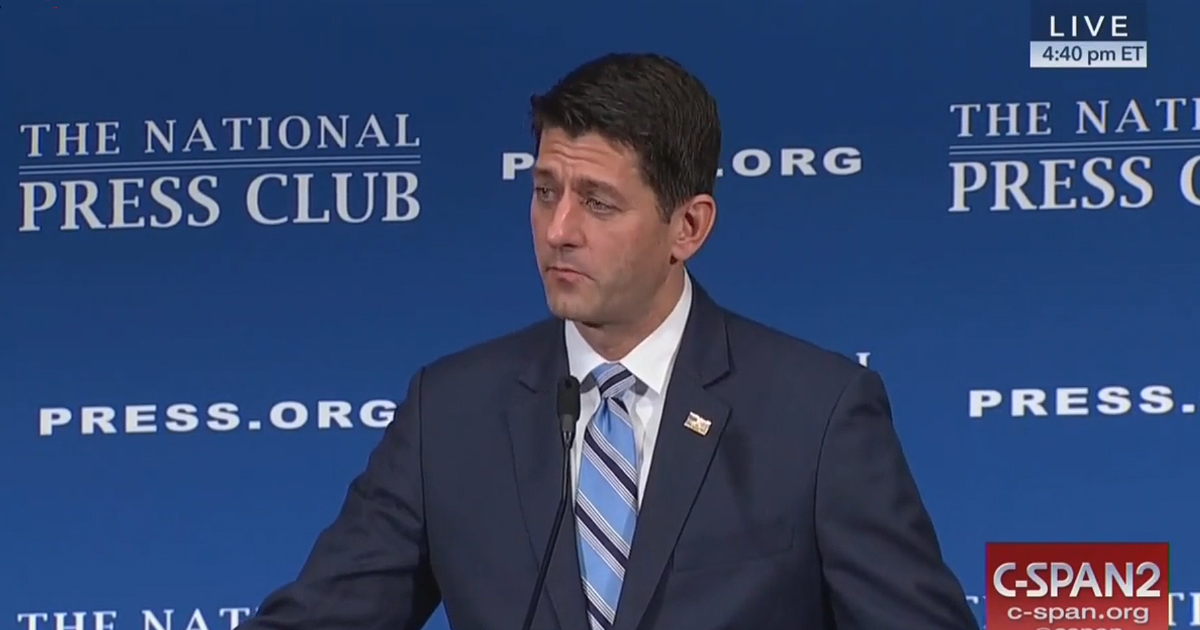 The Disney deal is almost done, and from that major deal, Fox Corporation is trading today as its own, standalone company, (Nasdaq: FOXA, FOX), separate from 21st Century Fox ("21CF"). That company, which will house Fox News, the sports networks, and Fox TV Stations, announced its board of directors, which included one perhaps unexpected name. Former Speaker of the House Paul Ryan.
Ryan was announced on Tuesday, along with investment fund CEO Anne Dias, former Twenty-First Century Fox COO and current CEO of Formula 1 Chase Carey, and member of several media company boards and a former CEO of Telemundo Group Roland A. Hernandez. They join Rupert Murdoch, Lachlan Murdoch, obviously, as well as Australian businessman and member of several Murdoch boards Jacques Nasser, who was already publicly announced.
"We are thrilled to welcome our new colleagues to the Fox board," said Lachlan Murdoch, who serves as the Fox Corp. CEO. "We look forward to working with and being guided by them as we begin a new chapter, steadfastly committed to providing the best in news, sports and entertainment programming."
As has been previously reported, the so-called "New Fox" is focused on the news and sports aspects of the old company's business. News Corp, Murdoch's other company and a prior iteration of Fox, still contains the Murdoch family's print news and international businesses, like Sky News Australia.
Disney's acquisition of 21st Century Fox should wrap and today and the whole thing a done deal by Wednesday morning.
*Correction: Chase Carey was former COO of Twenty-First Century Fox, not CEO. Mr. Carey was also previously Vice Chairman (2016 to 2019)and Executive Vice Chairman (2015 to 2016), as well as President and COO.
[Featured image via screengrab]
Have a tip we should know? tips@mediaite.com