George Zimmerman's Lawyer Reveals New Evidence To Fox: Trayvon's Pictures Of Gun And Weed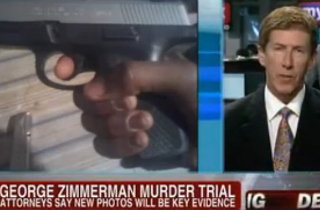 George Zimmerman's lawyer Mark O'Mara appeared on Fox News this afternoon to champion new evidence his team plans to use in defense of his client's innocence in the alleged 2012 murder of Florida teen Trayvon Martin. New photographs and text messages show a "three-dimensional image of Trayvon," O'Mara said while describing the new evidence.
The first piece of evidence was a photograph extracted from Martin's cell phone, showing a hand holding a gun. O'Mara wouldn't say whether he believes that hand belongs to Martin, but that if the court decides to focus on the "broader" picture of both Zimmerman's and the late teenager's pasts, then it will become a relevant question.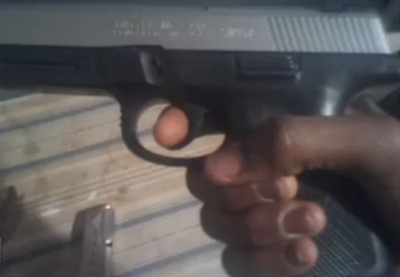 "If Trayvon Martin's propensity for violence becomes relevant, then I think the jury can consider the fact that he has several pictures of a gun," O'Mara explained of why he might consider the photograph admissible in court.
O'Mara also revealed the images and text messages related to marijuana that were found on Martin's phone: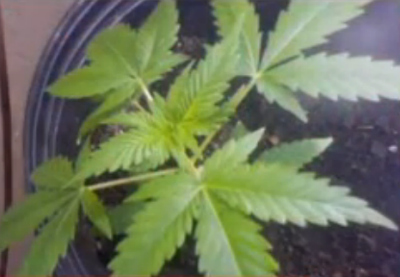 Asked by Megyn Kelly how these could possibly become relevant in court, the defense attorney explained: "We know that there was pot in Trayvon Martin's system the night of the event. One of the state's experts has said that that level of THC in his system, while it may not be enough to get you arrested for DUI, could definitely have an impact and make you impaired."
O'Mara also claimed that text messages found on Martin's phone reveal that the deceased teenager "had involved himself in some street fighting." The defense lawyer cautioned once more that these pieces of evidence will only become relevant if the court decides to consider "who Trayvon Martin was" rather than just the events that occurred within the moments before his death.
Asked by Kelly to assess Zimmerman's chances in court, O'Mara concluded: "He's innocent. He acted in self defense from day one… He's going to be acquitted."
Watch below, via Fox:
— —
>> Follow Andrew Kirell (@AndrewKirell) on Twitter
Have a tip we should know? tips@mediaite.com