Check Out How Much Sinclair Broadcasting is Paying for Pro-Trump Boris Segments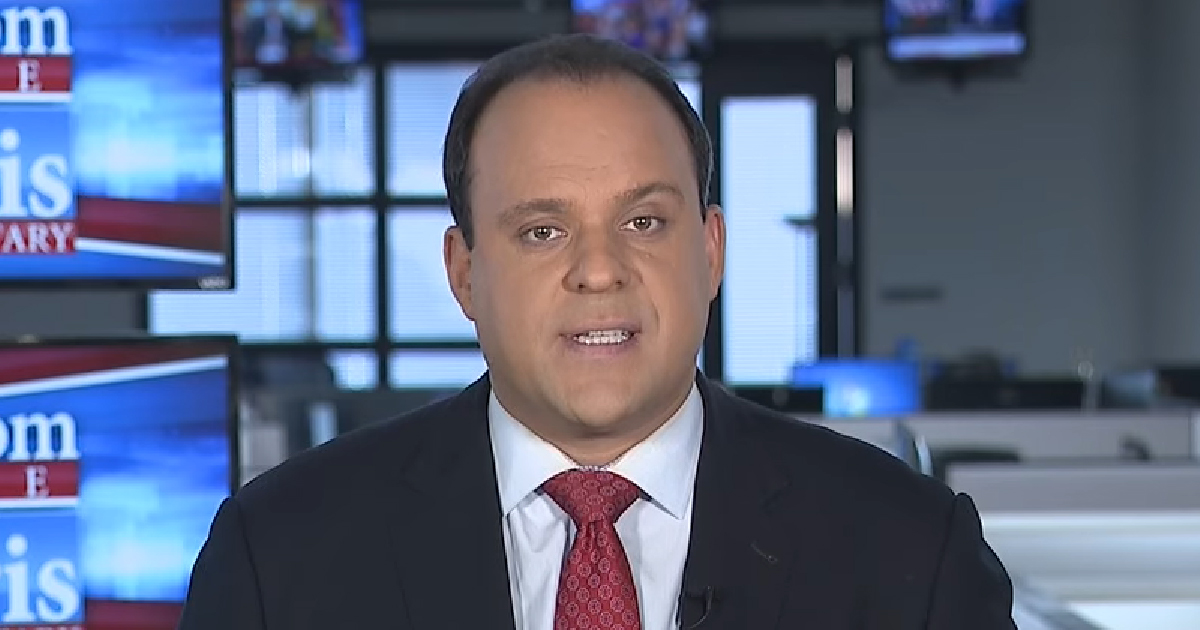 Uncritical and unabashed Trump-boosterism clips may seem ubiquitously available on cable news or a dime a dozen online, but they cost a bit more than a dime for the local news. In fact, it turns out Sinclair Broadcast Group is paying a royal sum for such content, as newly revealed documents show.
Former Trump adviser and Sinclair's chief political analyst Boris Epshteyn, who admitted that he signed an NDA with the Trump campaign and cannot "disparage" the president, is quite an expense to the massive media company, which force feeds his regular, one- to two-minute Bottom Line with Boris segment on local stations across the country. An over half a million dollar expense, in fact.
TV News website FTVLive.com has the story.
FTVLive has obtained a document that was sent internally inside Sinclair. It lays out their plans for their must run, "Bottom Line with Boris" segments.

The document shows that Sinclair is paying out over half a million bucks for the segments and Boris Epshteyn himself is making north of $300,000 a year.
Back in 2017, Sinclair confirmed that it was increasing its run of Boris bits, designated "must-run" to the affiliates, with up to nine segments a week. The company has been under fire many times for pro-Trump content that was "must-run" for local stations.
The internal Sinclair document from FTVLive outlines their goals for the "advocacy journalism" segments, which show the expectations were for a more robust output than Bottom Line has actually delivered, as well as projected costs.
Less than two months ago, Sinclair was itself forced to run something: an apologetic tweet thread distancing the company from the content of Epshteyn's commentary that month on the topics of border clashes and, oddly enough, Twitter. His opinions "do not reflect the views of Sinclair Broadcast Group," they said.
Maybe not, but they definitely pay more than a dime a dozen to air them across the country.
Read more from FTVLive.com, here.
[Featured image via screengrab]
—
Follow Caleb Howe (@CalebHowe) on Twitter
Have a tip we should know? tips@mediaite.com