Mediaite's Ranking of Best Morning Show on Cable News: Morning Joe, New Day, or Fox & Friends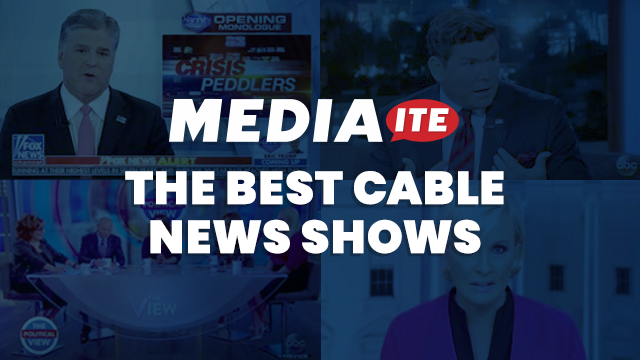 Welcome back — after a brief hiatus — to Mediaite's weekly rankings of the best shows on cable news, hour-by-hour. This is the final installment of our series that ranked the top programs in their time slots. Last time, we gave the number one spot at 11 p.m. to Brian Williams, host of The 11th Hour on MSNBC.
After running through every live hour of the day, we conclude with the wildly popular — and surprisingly influential — morning shows. MSNBC's breakfast program is helmed by two longtime gabbers turned lovers who have emerged as big players in the Trump era. Meanwhile, Fox News has a wildly popular talk show that strokes the ego — and drives the impulses — of the current president. And CNN puts on an impressively newsy A.M. show that's well worth a watch.
A reminder: We're basing our rankings on a variety of factors, including; ratings, influence, entertainment value, the star power of hosts, the quality of guests, whether the show makes news, and its longevity.
With that said, let's dive into our ranking for the Best Show on Cable News in the 6 a.m. to 9 a.m. hours:
3. Fox & Friends — Hosted by Steve Doocy, Ainsley Earhardt and Brian Kilmeade
Fox & Friends has some pretty impressive things going for it. First off, it's one of the most watched shows on cable news. Regularly hitting 1.5 million viewers, sometimes passing 2 million viewers (!!!), the breakfast show crushes the competition in viewership. It also has the eye of a president, who often starts his days by housing a three-hour session of the morning show. That's why we named the Fox & Friends hosts — Steve Doocy, Ainsley Earhardt and Brian Kilmeade — the fourth most influential people in media this year.
But with that attention comes an immense responsibility — and one the show isn't always capable of bearing. The question becomes: if the president gets his news from your breakfast show, does your breakfast show have a responsibility to get things right? One would hope so. Fox & Friends often doesn't. It also fuels a feedback loop that serves the president — not its viewers. Case in point: Trump's brazenly political fear-mongering about the migrant caravan in the run-up to the midterm elections was eaten up by Fox & Friends. It's almost hard to remember where the narrative began: on the sunny breakfast show or the president's Twitter feed. That might make for good Mediaite posts, but means the show has to take itself a little more seriously if it wants to earn plaudits from media critics.
2. Morning Joe — Hosted by Joe Scarborough and Mika Brzezinski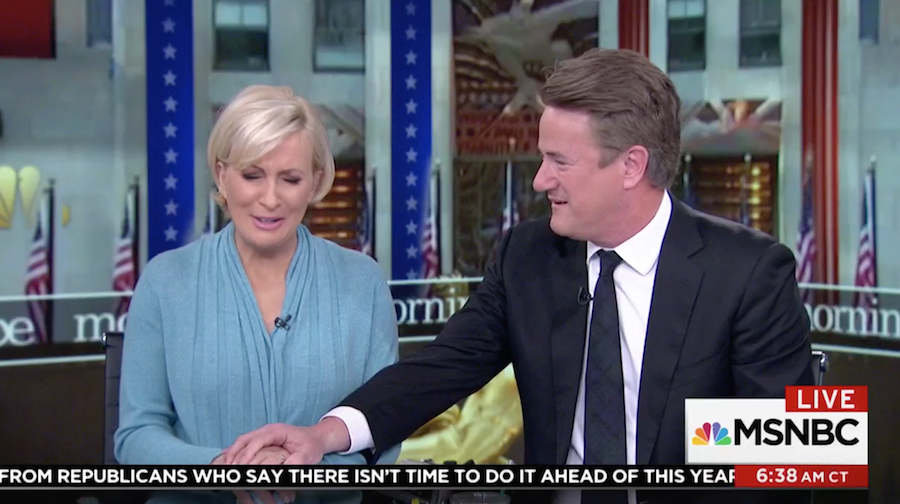 MSNBC's long-running morning show is packed with more drama than a telenovela. Its two hosts — former Republican congressman Joe Scarborough and liberal journalist Mika Brzezinski — went from flirty co-hosts to lovers to married over the course of their decade-long run on Morning Joe. They also play outsized roles in the current Trump era: providing Trump a warm platform during the 2016 campaign, Joe & Mika turned on their own pal by the time of his presidency, issuing soaring condemnations of the current administration. Trump has turned on them too — his characteristically tasteless attacks on Mika's appearance have only emboldened the Morning Joe hosts to cover his presidency aggressively.
Aside from the prowess of its hosts, what really makes Morning Joe so fantastic is the quality of the commentators that grace its studio day in and day out. Willie Geist, a co-host of the show, is a sharp political observer but also drily hilarious. It's no wonder he's worked his way up the ranks at 30 Rock, now hosting the Sunday edition of Today — he's one of NBC's most entertaining broadcasters. The rotating cast of characters invited on the show manage to strike a pitch-perfect balance of lighthearted commentary (think Donnie Deutsch) and powerful, momentous analysis (courtesy of commentators like Richard Hass and Tom Brokaw). Political analysis from the likes of Kasie Hunt and John Heilemann keeps things juicy. John Meacham, meanwhile, could man the show on his own. The show is great morning fare — but if we had a critique, the theatrical condemnations of the Trump administration are studied to the point of being rote at this point. This show could use a refresh.
1. New Day — Hosted by Alisyn Camerota and John Berman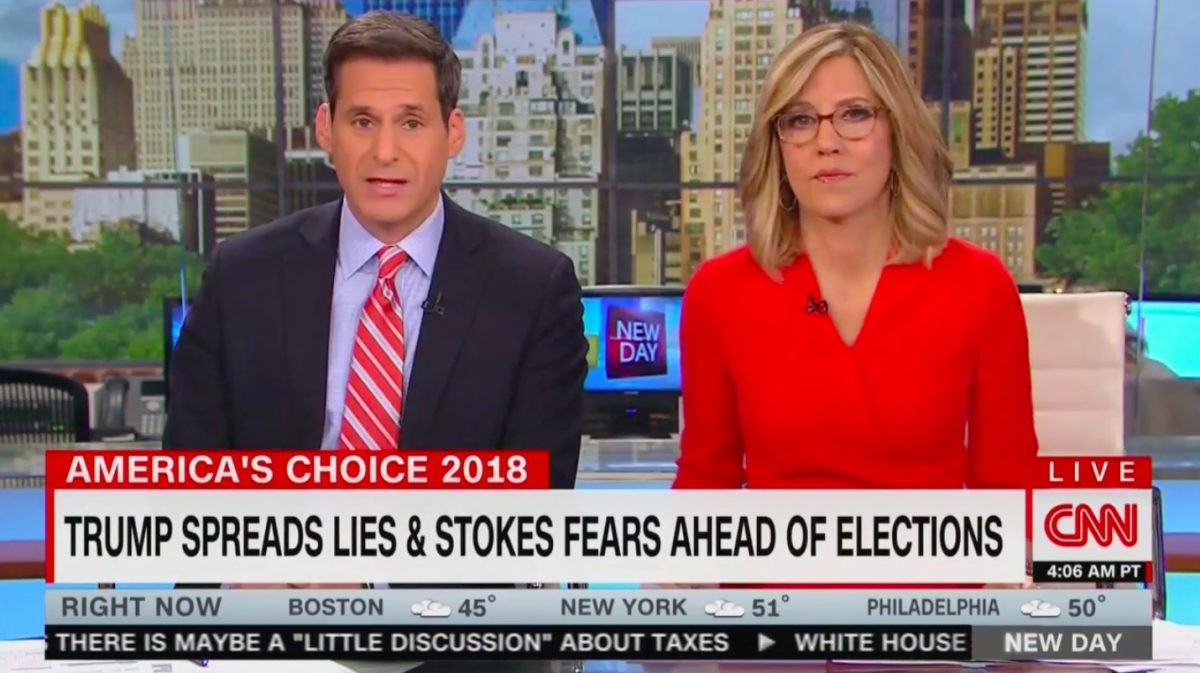 Whereas its two competitors trade mostly in punditry, if you actually want news in the morning, CNN's New Day is the place for you. This show features two seasoned anchors behind the desk, great reporting from the field, and the best interviews with a variety of newsmakers from Capitol Hill and beyond.
Granted, New Day misses Chris Cuomo — who left for primetime earlier this year. Cuomo brought an edge to New Day that the show currently lacks, and the show's third-place ratings dropped off a few points.
But we're still confident New Day is the best morning show on cable news — here's why.
New Day's success starts with Alisyn Camerota. If we were ranking individual anchors on the morning shows, Camerota would be No. 1 in a runaway. She has command, is a tough interviewer, and above all, is eminently fair. For our money, she's one of the best in the business.
John Berman is a polished pro, surprisingly witty, and pairs well with Camerota. He's finding himself as a morning show anchor with authority, and has emerged as a frequent subject of Mediaite posts for it. What's more, former Daily Beast editor John Avlon has proved a winning addition to the show — his comprehensive fact-check segments are a standout, and a welcome feature on television in a current era lacking in reality-based news coverage. The top newsmakers stop by New Day not to pander to a partisan base or for a soft interview — they stop by because this is where the news gets made and covered accurately. That's what makes New Day Mediaite's best morning show.
Have a tip we should know? tips@mediaite.com