Giuliani Hilariously Walks Back Comments That Hush Money Payouts Aren't a 'Big Crime'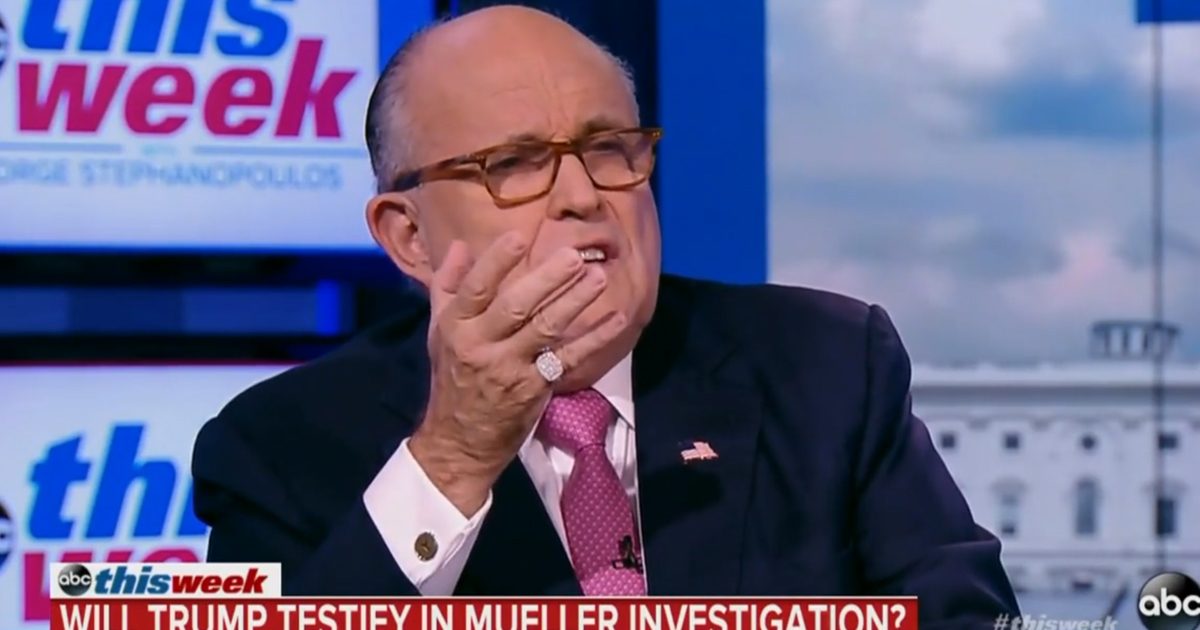 Former New York Mayor and current Trump lawyer Rudy Giuliani put his foot deep into his lipless maw Thursday by insisting that Donald Trump's hush money scheme was "not a big crime" because "nobody got killed," but his attempt at a correction was even more hilarious.
"Nobody got killed, nobody got robbed," Giuliani told The Daily Beast, referring to the payoffs for which Michael Cohen will serve up to three years in prison, and in which Trump has been implicated. "This was not a big crime," he said.
By Friday morning, Giuliani realized he'd made a mistake — and tried to "correct" himself via Twitter:
CORRECTION: I didn't say payments were not a big crime. I have said consistently that the Daniels and McDougall payments are not crimes and tweeted a great article yesterday making that point . If it isn't a witch-hunt why are they pursuing a non-crime.

— Rudy Giuliani (@RudyGiuliani) December 14, 2018
That claim would come as a surprise to the Southern District of New York, which just sent Michael Cohen to prison for that not-crime. Fox News legal analyst Judge Andrew Napolitano has been on television warning about the seriousness of Trump's alleged crimes so frequently that he's up for his own "Law & Order" franchise.
Trump's legal jeopardy grows deeper by the day, and with a lawyer like Rudy Giuliani on his side, Trump hardly needs enemies.
[image via screengrab]
Have a tip we should know? tips@mediaite.com