MSNBC's Joy Reid Threatened Violence and Made Anti-Gay Jokes on Radio, Old Coworkers Claim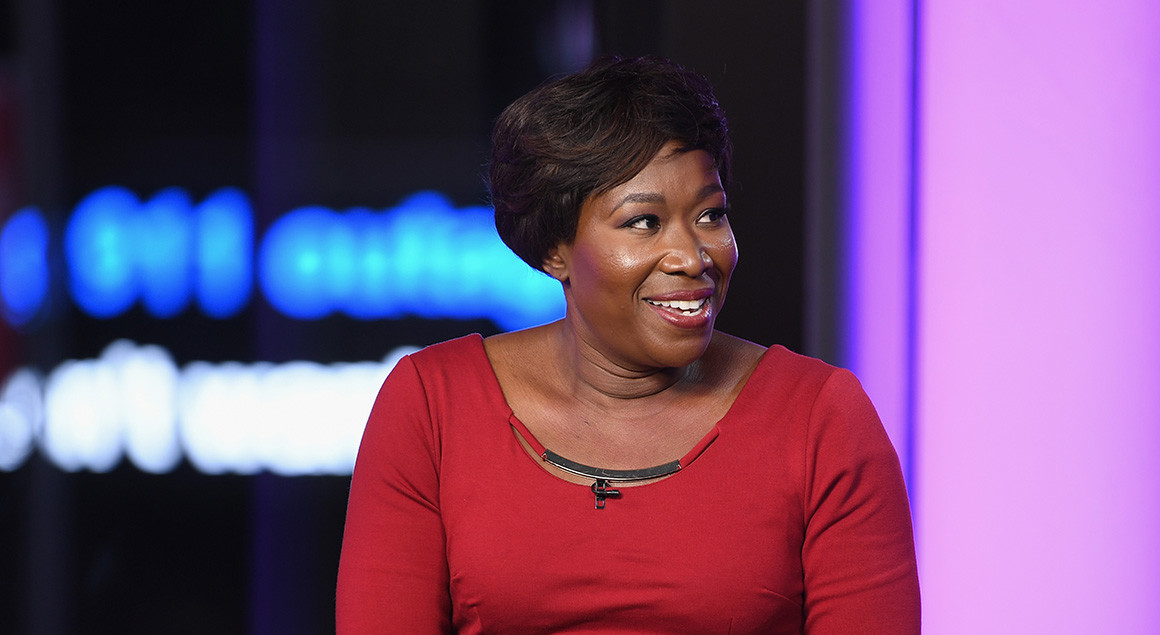 Embattled MSNBC host Joy Reid's woes show no sign of abating. As offensive blog posts continue to be unearthed, a new report which quotes Reid's co-workers from her time as a radio host in Florida roughly a decade ago revealed the liberal pundit created a pretty hostile work environment.
During Reid's brief stint as a co-host and producer on "Wake Up South Florida" on radio station WTPS 1080 AM in 2006, she created a "toxic" work environment, superiors said. One told Fox News she was an "evil woman" during that time.
Reid's co-host on the show spoke out to Fox News about her behavior:
Andre Eggelletion, former lead host of the morning show with Reid, recently spoke out about her for the first time in more than a decade, saying Reid created "the most toxic work environment I've ever experienced" and threatened him with violence.

"It was a very unhealthy work environment because of her attitude. She attacked me on a constant basis while I was there. I was even once threatened with physical violence during a break with her," he revealed to Fox News.
Eggelletion explained that Reid refused to cover a story he wanted to, despite the fact that he had authority on the matter as the show's lead host:
"There was a dispute over it and I told her, 'Go ahead and call the manager'," Eggelletion said he told Reid, after she refused to cover the story suggested by him.

To which she allegedly replied, "If you ever speak to me like that again I'm coming over there and it's gonna be me and you."
Lee Michaels, who served as program director for a network of stations which included WTPS, confirmed the account:
"It absolutely happened — 100 percent," Michaels said.
Reid also echoed homophobic posts from her blog on air, according to Eggelletion, who recalled her calling former Republican Congressman Charlie Crist "Miss Charlie" on the air.
On Reid's newly unearthed blog posts, which she claims were written by a hacker, Eggelletion was dubious:
"I do believe she's not telling the truth about who that person [who wrote the blog posts] was. Maybe she has changed, but back then, that was one evil woman," Eggelletion said.
Reid's troubles have resurfaced with fresh reports about posts from her old blog, which she claimed was hacked. Those include promoting a 9/11 conspiracy theory documentary by Alex Jones, and photoshopping Sen. John McCain's (R-AZ) head on the Virginia Tech shooter's body.
Fox News reported that after it sought comment from MSNBC, a number of former coworkers of Reid issued statements on social media supporting the AM Joy host.
Kervin L. Clenance, a general manager of the station who hired both Reid and Eggelletion, said their opposing political views "often caused tension," adding that Reid, "has far more integrity, character and care than most people I've known over the years in my 30 plus years of broadcast management."
WanJira Banfield, a marketing director at the station, called the allegations against Reid "completely erroneous," and said "the credibility of the individual who is quoted spurring these false narratives should be put into question."
MSNBC declined Mediaite's requests for comment.
Read the Fox News report here.
[image via screengrab]
—
Follow Aidan McLaughlin (@aidnmclaughlin) on Twitter
Have a tip we should know? [email protected]
Aidan McLaughlin - Editor in Chief