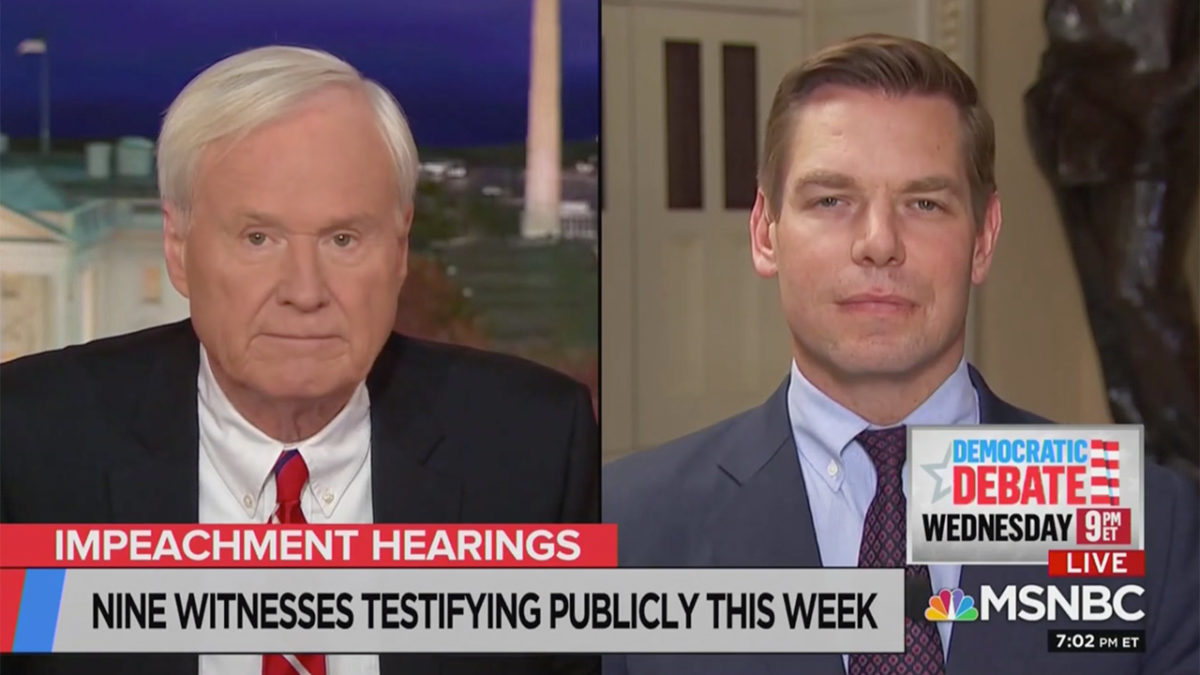 If you were watching Hardball with Chris Matthews tonight, chances are you giggled like a schoolchild roughly three minutes in.
Why? Because in the middle of Matthews interviewing Congressman Eric Swalwell about impeachment and the testimony so far against the president, viewers could very clearly make out a rather loud fart noise.
No, seriously.
Here, watch for yourself (via MSNBC):
Hours later, the Hardball show offered up a different explanation, dismissing "conspiracy theorists" to instead claim the noise was made by a mug scraping across a table, which prompted Swalwell to exclaim "TOTAL EXONERATION!"
TOTAL EXONERATION! https://t.co/JAuTsnCjAC

— Rep. Eric Swalwell (@RepSwalwell) November 19, 2019
We'll leave it to viewers to decide if this excuse passes the…uh…smell test.
Have a tip we should know? tips@mediaite.com
Josh Feldman - Senior Editor