Trump Bashes CNN, Washington Post Over ZTE Coverage: 'There Has Been No Folding' With China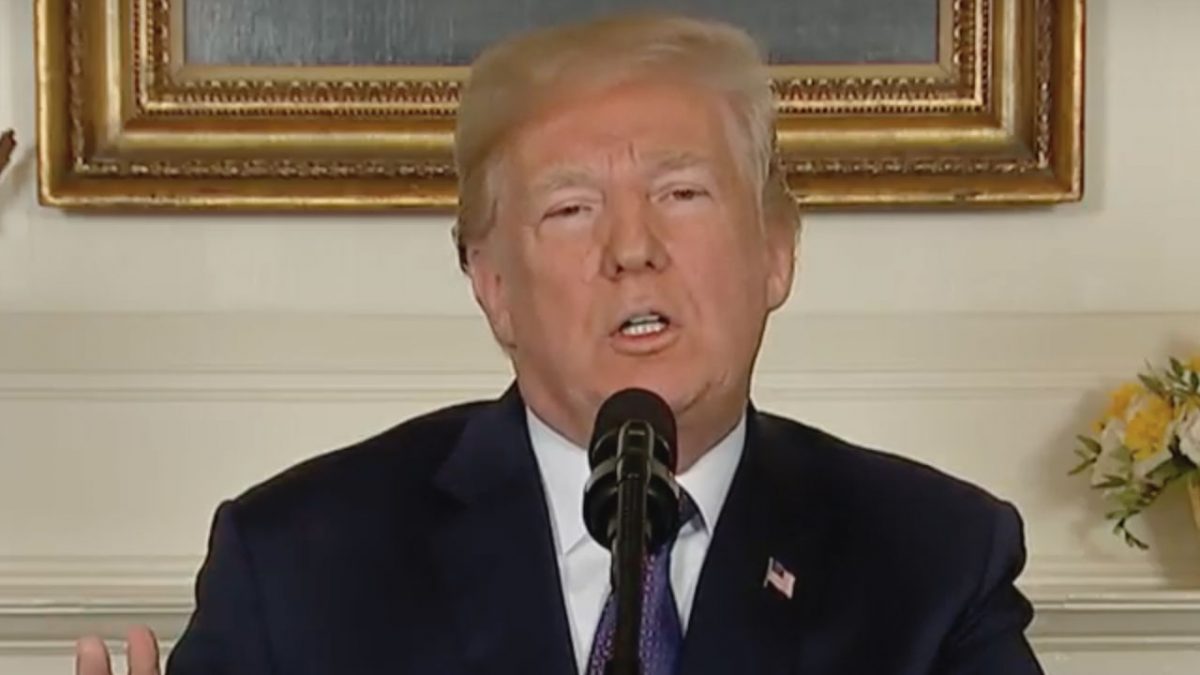 Another day, another round of tweets from Donald Trump, another swing at the media — this time for coverage of the president's supposed capitulation to China with a deal regarding a telecom company.
For the last few days, much has been made about Trump's pledge to rescue Chinese smartphone company ZTE from punishing U.S. trade restrictions. This seems to be a 180 from Trump's past complaints about China stealing American jobs and tech — or "raping" the U.S., as he so Trumpily put it — plus there are questions as towhy the U.S. government should assist ZTE despite the company's violations of Iran/North Korea sanctions, and other national security concerns.
Trump has been defending the move over the last few days, and now he's hitting the media for reporting on it.
The Washington Post and CNN have typically written false stories about our trade negotiations with China. Nothing has happened with ZTE except as it pertains to the larger trade deal. Our country has been losing hundreds of billions of dollars a year with China…

— Donald J. Trump (@realDonaldTrump) May 16, 2018
…We have not seen China's demands yet, which should be few in that previous U.S. Administrations have done so poorly in negotiating. China has seen our demands. There has been no folding as the media would love people to believe, the meetings…

— Donald J. Trump (@realDonaldTrump) May 16, 2018
…haven't even started yet! The U.S. has very little to give, because it has given so much over the years. China has much to give!

— Donald J. Trump (@realDonaldTrump) May 16, 2018
It's not entirely clear why Trump targeted CNN and Washington Post specifically on this issue, even if they outlets are two of Trump's favorite whipping boys. It's worth noting, however, that both outlets have noted that Trump's pledge to help ZTE comes amid international economic negotiations, and WaPo recently documented how Chinese government-linked organizations will provide $500 million to an Indonesian development project featuring Trump-brand products.
[Image via screengrab]
— —
>> Follow Ken Meyer (@KenMeyer91) on Twitter
Have a tip we should know? tips@mediaite.com