MSNBC's Jen Psaki Says Trump Thinks Mugshot 'Is a Political Winner For Him' — But It WILL 'Backfire In 2024'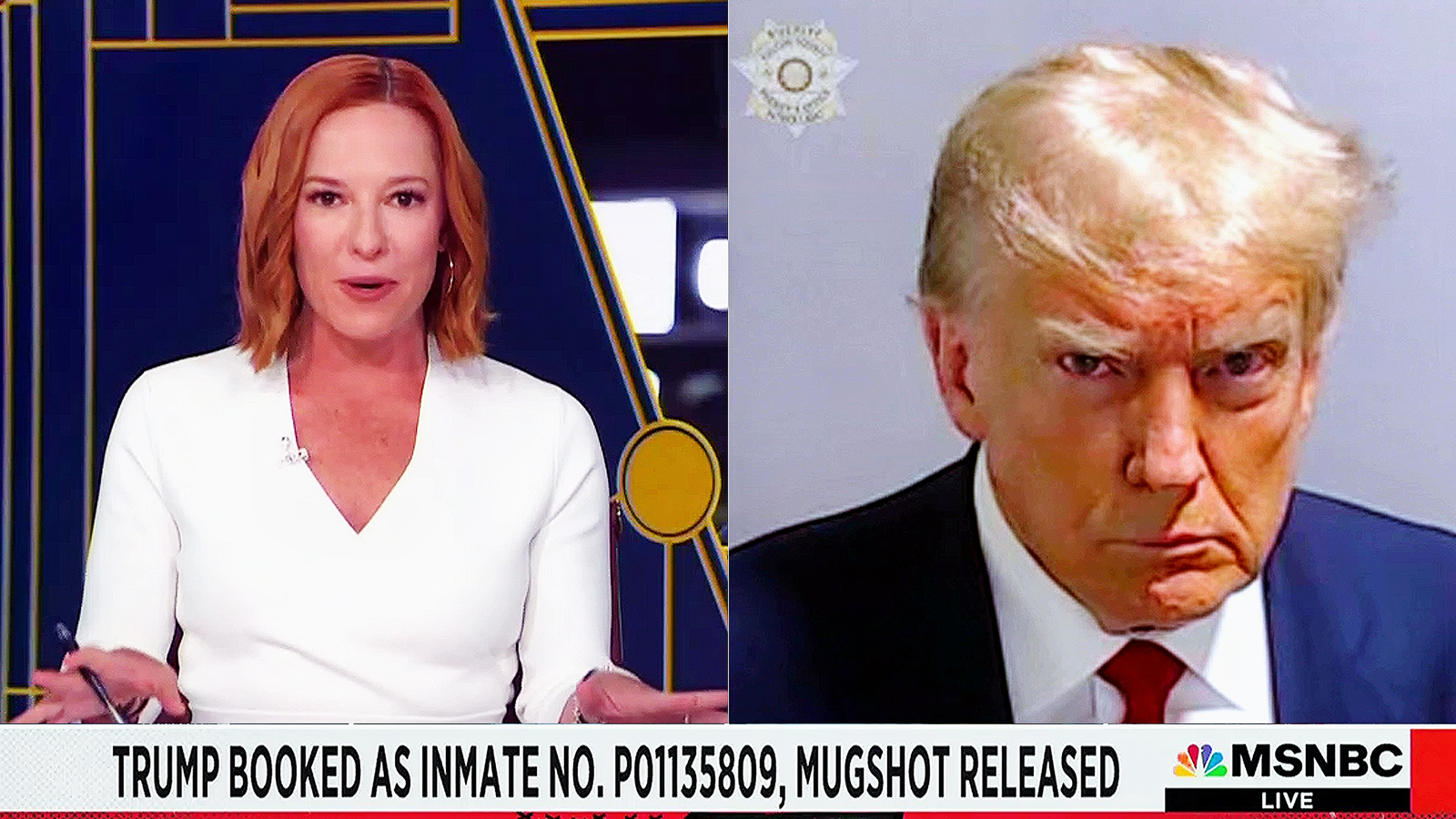 MSNBC host Jen Psaki said ex-President Donald Trump's "will backfire in 2024" even though Trump currently "thinks this is a political winner for him."
Trump became the first U.S. president to pose for a mugshot when he was arrested in Fulton County, Georgia Thursday on 13 counts related to election crimes in a sweeping RICO case brought by Fulton County District Attorney Fani Willis.
Upon its release shortly after Trump's arrest, the mugshot immediately became the featured image on a cornucopia of campaign merchandise — and the subject of some intense reactions on both sides. On the right, the photo is being presented as a political gift that was carefully planned out by Trump.
But Psaki, former Biden White House press secretary and the host of MSNBC's Inside With Jen Psaki, has a different take that she wrote in a commentary teasing this week's episode:
He thinks this is a political winner for him. But as New Hampshire Gov. Chris Sununu told me in an interview that airs Sunday, "independents hate it."

The fact remains that Trump is going to need to expand his voting base to win a general election. Yes, Trump has turned politics on its head. But it's very unlikely independents and moderates in the suburbs of Milwaukee, Phoenix or Detroit are going to become more likely to vote for Trump because he has was booked in the Fulton County Jail.

Already, 26% of likely Iowa Republican caucus-goers said Trump had committed serious crimes, according to a new poll from NBC News/Des Moines Register/Mediacom.
There's new polling out that may back her up, with a whopping 62 percent of Americans believing Trump "committed a crime" — and a surge of 12 points in two weeks among independents to 67%. That poll was taken before the mugshot, but that's a steep slide to reverse. While it seems to be rallying the Trump base, they're already where he wants them: only 28 percent of Republicans believe he committed a crime.
Have a tip we should know? tips@mediaite.com