85-Year-Old Pardoned Sheriff Considers Running for Senate Against Jeff Flake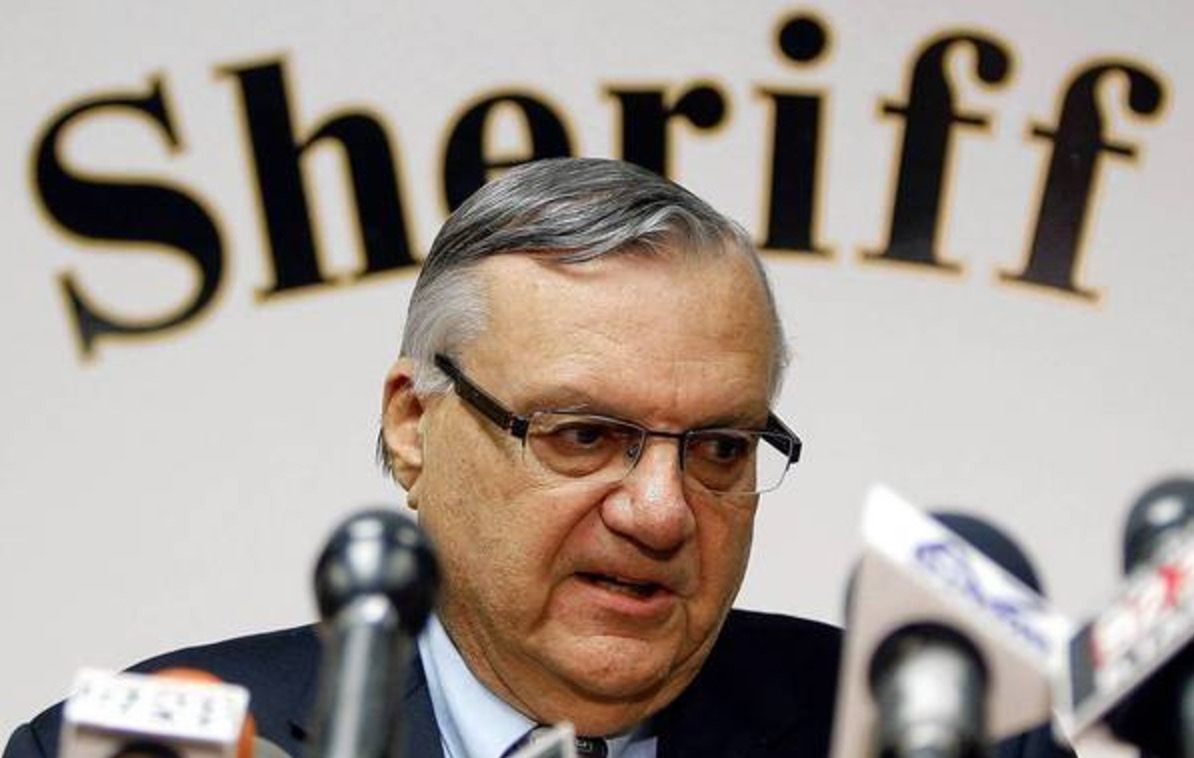 After a year in which he was voted out of office, convicted of criminal contempt for racial discrimination, and presidentially pardoned, 85-year-old ex-sheriff Joe Arpaio is considering running for Senate.
The former sheriff of Maricopa County, Arizona — who was spared from a possible jail sentence on Friday — told the Washington Examiner "the door is open" to challenge Arizona Senator Jeff Flake. "I'm sure getting a lot of people around the state asking me," Arpaio claimed.
Arpaio added that one of the main reasons he wishes to run for office is his belief that other Republicans are not sufficiently supportive of President Donald Trump.
The ex-sheriff, who was convicted for racially discriminating against Latinos by using police detainments, claims that he's actually a victim of discrimination himself, especially in regards to his possible plans for office.
"They just say Sheriff Joe Arpaio comma 85 years old. Why do they always say that? There is discrimination against senior citizens, big time… I'm proud to be my age. I work 14 hours a day. If anyone thinks my age is going to hold me back, I've got news for them," said Arpaio to his doubters.
If Arpaio were to run, he would certainly have a shot of gaining the president's support, as Trump has met with or promoted a number of Flake's senate challengers. The president has endlessly attacked Flake by name for being "weak" on crime and immigration — both in real life and via his Twitter account.
Flake is up for re-election in 2018, though he has a tough hill to climb as his current approval rating sits at a dismal 18 percent and he trails primary challenger Kelli Ward by 14 points in early polls — so now may be just the time for an 85-year-old "racist" to challenge him.
[image via screengrab]
Have a tip we should know? tips@mediaite.com