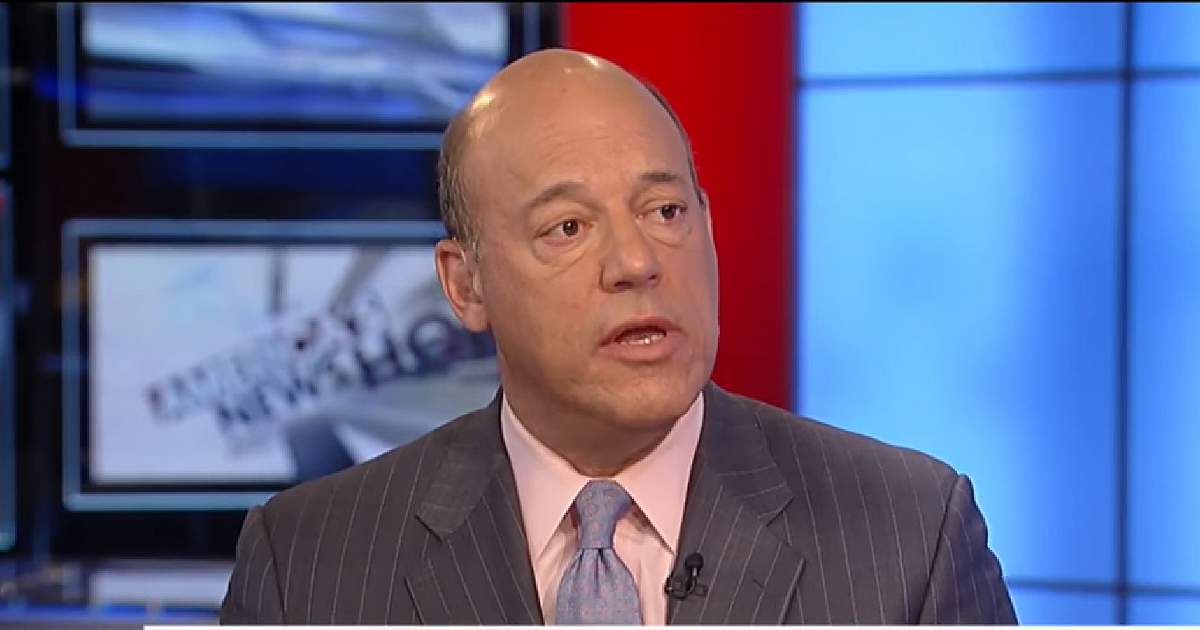 On Twitter on Wednesday, former Bush White House Press Secretary Ari Fleischer took a step not many Republicans would be willing to take on Twitter when he dared say the "I" word about President Trump's future.
Fleischer posted the comment as part of a thread about Trump in light of Tuesday's major news events like Michael Cohen's plea deal and Paul Manafort's conviction.
He put impeachment on the table conditionally, on the premise that it would be warranted if Trump "fires Mueller/pardons Manafort", and said he finds the president "divisive" but likes many of his policies.
I don't care for Trump's style. He can be too offensive & divisive. I like many of his policies. If he fires Mueller/pardons Manafort, I'd consider impeachment. But nothing so far merits impeachment. The remedy 4 those who can't stand him is political. Beat him in '20 if you can.

— Ari Fleischer (@AriFleischer) August 23, 2018
In the second tweet, he explained further after apparently receiving a number of questions by reply.
People are asking me why firing/pardoning might make me support impeachment. Here's why: Trump has the constitutional right to do both, but I believe either one would be obstruction of justice, designed to protect himself. That's not the purpose of those presidential powers.

— Ari Fleischer (@AriFleischer) August 23, 2018
Fleischer, who has worked in politics and government since the 80s, is making the distinction here that even an action that is within the authority of the president can still constitute an impeachable offense if that action is undertaken in an effort to obstruct justice.
It is rare for prominent Republicans to float the "I" word, and Fleischer took a fair amount of negative feedback on Twitter over the remarks, after which he posted a few more tweets of clarification.
I also think firing a subordinate officer like Comey is different. Comey had other duties and lost the trust of potus. Mueller's only job is to investigate Trump. Firing Mueller would be an attempt to interfere with the investigation.

— Ari Fleischer (@AriFleischer) August 23, 2018
If Trump waited until the Mueller probe was over and then pardoned Manafort, the timing would indicate the pardon was not meant to curry favor. That would put it in a different light. (It would be unwise to pardon a tax cheat, but that's a different story.)

— Ari Fleischer (@AriFleischer) August 23, 2018
My bottom line is simple: Trump won and the will of the people should not be lightly set aside. I have heard nothing so far that rises to an impeachable offense. The best remedies in a democracy are through the ballot box – not one-party impeachments.

— Ari Fleischer (@AriFleischer) August 23, 2018
[Featured image via screengrab]
—
Follow Caleb Howe (@CalebHowe) on Twitter
Have a tip we should know? tips@mediaite.com