Breitbart Staffer Warns Trump: We're Ready to 'Help Paul Ryan Rally Votes for Impeachment'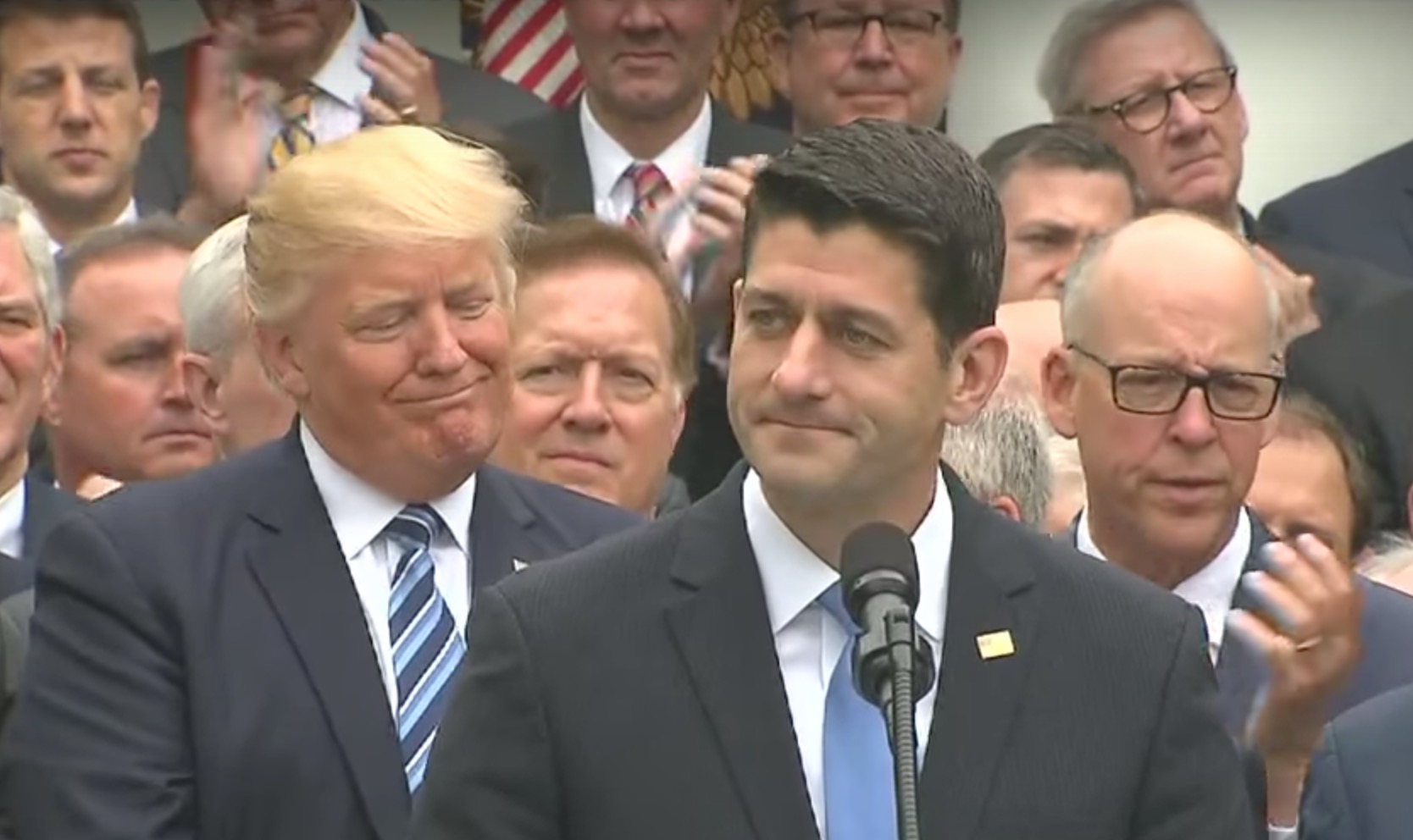 As former chief strategist Steve Bannon returns to Breitbart following his ouster from the White House, the right-wing news outlet is gearing up for "#WAR" against certain factions of the Trump administration — and one Breitbart staffer even declared impeachment on the table should the president betray his populist roots.
A new report from Vanity Fair's Gabriel Sherman takes a look inside the apparently fired up Breitbart newsroom, where staffers are eager to follow Bannon into battle against a series of White House enemies, from Trump son-in-law Jared Kushner to NSA H.R. McMaster and economic adviser Gary Cohn.
The ousting of Bannon was seen by many as a victory of the more establishment factions of the administration over its nationalist, populist wing, led by Bannon as chief strategist. Now outside the White House, Bannon and his allies labored over the weekend to portray Breitbart as a powerful machine of influence that will fight to ensure Trump is not swayed by "globalists" like Cohn and Kushner who now ostensibly have control of the administration.
Should Trump falter, however, Breitbart staffers claim they will not hesitate to unsheathe their knives.
"We're prepared to help Paul Ryan rally votes for impeachment," a high-level Breitbart staffer told Sherman.
You heard that right: a senior Breitbart staffer is claiming that if Trump betrays the populist, nationalist message he ran on, the website will side with its arch-nemesis Paul Ryan, House speaker, to push for the impeachment of the president.
Now, that's most likely hyperbole from a Breitbart staffer a little too excited about the "#WAR" they just declared, as the website has remained staunchly defensive of Trump throughout his formless presidency, even when he has strayed from the issues he ran on — and its unclear Breitbart's readership could stand for any criticism of the dear leader.
Either way, while no one should hold their breath for direct criticism of Trump from the news outlet, the comments signal that Bannon at least intends to target factions of the administration he once battled from within the White House. So expect the onslaught against Kushner, McMaster, Cohn and their cohorts to continue ad nauseam.
[image via screengrab]
—
Follow Aidan McLaughlin (@aidnmclaughlin) on Twitter
Have a tip we should know? tips@mediaite.com
Aidan McLaughlin - Editor in Chief