Christie's Scandal Puts Him in Uniquely Poor Position: Target for Left and Right Media
Concha: Christie's Scandal Puts Him in Uniquely Poor Position as Target for Left <em<and Right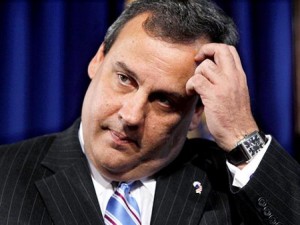 Cable news has become fairly predictable in terms of one thing:
Certain networks taking sides on a particular issue…
Or pushing a candidate as blatantly as possible (See: Election, 2012, Presidential)…
But Chris Christie is a different breed. The Republican Governor of New Jersey is somehow seen as a blessing and a curse within his own party. A blessing to those who feel (OK, felt) he is the best choice for the GOP to defeat Hillary Clinton in 2016. A curse by those from the Tea Party wing who believe he is far too liberal (socially) to represent a Republican Party that—they believe—has been represented by RINOs over the last two Presidential elections (McCain, Romney).
So here we have Christie embroiled in an amateur attempt of retribution against a mayor of a relatively small town called Fort Lee that borders the George Washington Bridge. As you know by now, it's all over an endorsement that never came and never needed for victory in a gubernatorial race that was already long decided at the time.
As a result, Christie is being hammered by almost all members of mainstream media. No taking sides here. The rhetoric makes perfect sense considering a recent CNN poll that shows Christie beating Hillary (in a 2016 election that can't come soon enough considering the overdone speculation that started about five minutes after President Obama's inauguration to a second term).
But the interesting part comes when considering who else has the long knives drawn: Conservative media. Drudge ran with Christie as its lead. Commentators such as S.E. Cupp (CNN) said Christie should resign immediately if the trail extends directly to him, while Bill Kristol told Steve Malzberg (Newsmax) Toll-Gate brings "real risks" for Christie's future. Mark Levin devoted 20 minutes to it at the 7:00 PM EST A-Block on his radio show. Rush Limbaugh spoke about it only in the context of taking the Robert Gates book out as the top story: "The left right now is very excited over what we just learned about Governor Christie, because what we've just learned about Governor Christie is helping to take the Gates thing off the front page."
The response from Fox News, however, is what everyone who follows media (and works in it) was interested in.
After watching FNC from 7:00 PM to 11:00 PM EST, the initial primetime response can best be described as uneven in terms of the amount of coverage. Greta did a panel segment on Christie at 7:00. The O'Reilly Factor at 8:00 PM failed to mention the story, with the A-block lead focused on the Robert Gates tell-all. Megyn Kelly went with it in the B-Block, with a debate between a right and left pundit over the potential implications to Christie. Sean Hannity—absolutely no fan of Christie—surprisingly ignored the controversy as well. [Ed. note: Fox also covered the story earlier during the 3 and 6 p.m. hours.] Thursday morning, however, Fox & Friends covered the story extensively. America's Newsroom (10:00 AM EST) just led with it at the top of the hour.
So here we have Drudge—a very powerful entity—leading with Christie. Then we have Levin and Malzberg both pleased to see Christie potentially eliminated as a candidate if it means getting one of their own (See: Ted Cruz or Rand Paul) catapulted to the top of the (GOP) polls.
Left media led by MSNBC is having a field day with a "Gate" that, at least for once since Watergate, actually makes sense from a wordplay perspective (see: toll-gate). And MSNBC should exploit it for all it's worth…considering the business model that is predicated on reinforcing to its progressive audience that all Republicans are bad…even a guy like Christie who–in the eyes of some–put President Obama over the top in the 2012 election when embracing him after Superstorm Sandy. But Chris Hayes and his producers can't declare his 8:00 PM EST interview with Fort Lee Mayor Mark Sokolich an "exclusive" considering a guy who looked and sounded just like Sokolich joined Wolf Blitzer three hours prior on CNN.
So why has this story resonated so quickly?
Because purposely creating traffic–regardless of who ultimately did it–on one of America's most congested bridges to hurt a political opponent is as easy a story to understand as it comes in media.
Whether Governor Christie was involved in Toll-Gate directly remains to be seen. But it's impossible to argue against the huge public relations hit the potential national candidate has taken, especially when part of his appeal is his record of working with those across the aisle.
And given what little margin for error Mr. Christie already had nationally thanks to a right flank that wants nothing more than his political demise, it's easy to see why it was so hard to find a politician or media figure to defend him on TV on Wednesday night.
As the old 70s song by Stealers Wheel goes…
"Clowns to the left of me, jokers to the right. Here I am."
That's basically what Chris Christie is feeling from the media right now…
— —
>> Follow Joe Concha (@ConchaMedia) on Twitter
Have a tip we should know? tips@mediaite.com