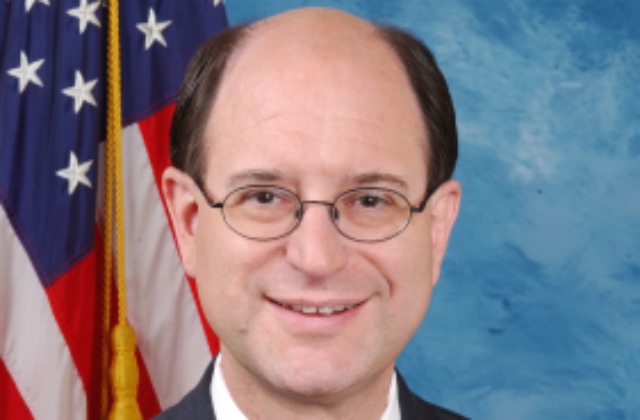 You may remember last month that there were two Democrats in the House pushing to draft an article of impeachment against President Trump. Well, now it's officially been filed.
Congressman Brad Sherman made the big announcement on Twitter earlier this afternoon:
I have introduced H.Res. 438 Articles of #Impeachment of Donald J. Trump for Obstruction of Justice. Statement here: https://t.co/0gKr8ZFg3c pic.twitter.com/yUTDAnPFuJ

— Rep. Brad Sherman (@BradSherman) July 12, 2017
Congressman Al Green, who called for Trump's impeachment two months ago, joined Sherman in this effort.
Per the statement from Sherman's office:
As the investigations move forward, additional evidence supporting additional Articles of Impeachment may emerge. However, as to Obstruction of Justice, as defined in 18 U.S.C. § 1512 (b)(3), the evidence we have is sufficient to move forward now. And the national interest requires that we do so.

Introducing Articles of Impeachment will have two possible outcomes. First, I have slight hope it will inspire an 'intervention' in the White House. If Impeachment is real, if they actually see Articles, perhaps we will see incompetency replaced by care. Perhaps uncontrollable impulses will be controlled. And perhaps the danger our nation faces will be ameliorated.

Second, and more likely, filing Articles of Impeachment is the first step on a very long road. But if the impulsive incompetency continues, then eventually—many, many months from now—Republicans will join the impeachment effort.
He also invokes the recent news about Donald Trump Jr. and says, "It now seems likely that the President had something to hide when he tried to curtail the investigation of National Security Advisor Michael Flynn and the wider Russian probe. I believe his conversations with, and subsequent firing of, FBI Director James Comey constitute Obstruction of Justice."
Democratic leaders have previously expressed their hesitance on such calls, with both Nancy Pelosi and Chuck Schumer urging caution. Back in May, Politico detailed just how cautious Democratic leaders have been about this subject, even as a few members continue to raise it.
[image via U.S. Congress]
— —
Follow Josh Feldman on Twitter: @feldmaniac
Have a tip we should know? [email protected]
Josh Feldman - Senior Editor