White House Accuses CBO of Inaccurate Math, Spells 'Inaccurately' Inaccurately
This one's a beaut.
The White House, on Wednesday, put out a 45 second video slideshow on Twitter in which they accused the Congressional Budget Office (CBO) of fuzzy math. But they, wisely, did not comment on the CBO's spelling.
That's because, at the 11 second mark of the clip, the word inaccurate is spelled…well…inaccurately.
Here, have a look: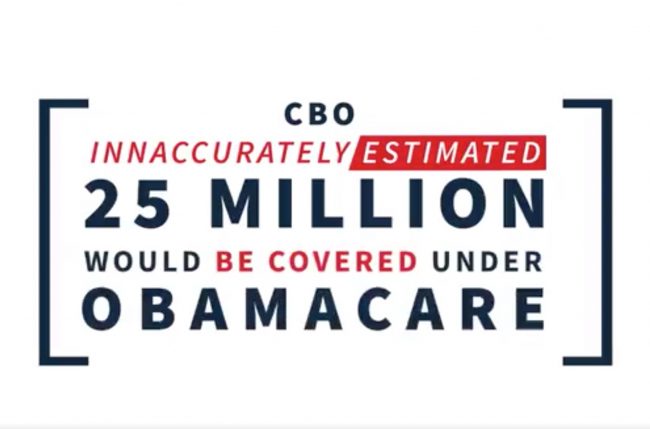 The error comes just days after the most recent White House gaffe, in which an official statement innacurately (sorry, we couldn't resist) identified China's President, Xi Jinping, as President of the "Republic of China," which is actually the formal name for Taiwan.
This mistake, of course, figures to have fewer potential diplomatic ramifications than that one. But it comes at a key time for the White House as they try to drum up support for the Senate's health care plan. A revised version of the bill is slated to be released Thursday, with a floor debate possible sometime next week.
[image via screengrab]
——
Follow Joe DePaolo (@joe_depaolo) on Twitter
Have a tip we should know? [email protected]
---
Joe DePaolo - Senior Editor