Former ABC Researcher Alleges She Was Forced to Sit On the Lap of an Aroused Mark Halperin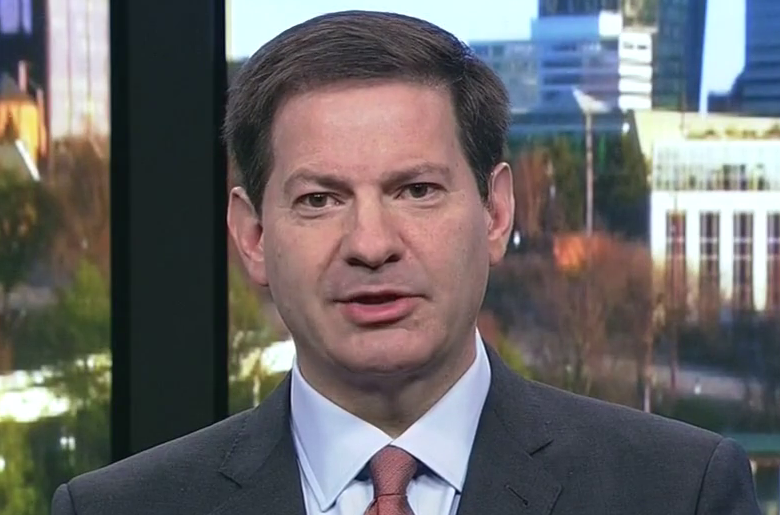 Since CNN's bombshell about journalist Mark Halperin was published late Wednesday night, more accusers have come forward.
In a new report from The Washington Post, Dianna May alleged she was sexually harassed by Halperin back in 1994 when she was a young researcher at ABC News.
According to May, she has asked Halperin for help with a story and he had her come into his office.
"Come over here," she recalled him saying. "Sit down and I'll give you the information." He then "motioned to his lap."
She was shocked and wanted to refuse, but she considered how Halperin was a "rising star" as the political director at ABC News and was a favorite of then World News Tonight anchor Peter Jennings. So in order to not injure her career, she reluctantly sat down on his lap, where she alleged he had an erection.
May claimed this "routine" occurred three or four times, leaving her "confused, shaken and ashamed."
"I didn't know what to do," May said. "He was important. He wasn't my superior, but he was certainly in a superior position to mine. I didn't say anything. I didn't know how to at the time. I knew it was wrong."
Another accuser Emily Miller, who is now a political correspondent on the One America News Network, also came forward after the CNN report was published.
Halperin left his role at NBC and MSNBC amid allegations.
[image via screengrab]
Have a tip we should know? [email protected]
---