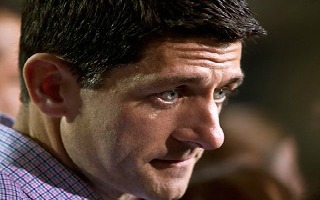 A former advisor to President George W. Bush recently sat down with Politico where he heaped praise on Mitt Romney for his vice presidential candidate selection. He said that Paul Ryan would elevate issues of national importance to prominence as the country engages in a serious debate this fall. However, he also said that the pick of Ryan to be Romney's running mate meant the ticket was likely to lose.

Mark McKinnon, a former senior advisor to President Bush, told Politico that he thought the choice of Ryan to be Romney's V.P. would "elevate the campaign." That said, he thought the experiment would not end well for Romney.
I think it's a very bold choice. And an exciting and interesting pick. It's going to elevate the campaign into a debate over big ideas. It means Romney-Ryan can run on principles and provide some real direction and vision for the Republican Party. And probably lose. Maybe big.
Politico quotes several other unidentified GOP strategists who echo McKinnon: they praise Ryan, but question if voters will react positively to the pick.
"Very not helpful down ballot — very," said one consultant.
"He just doesn't seem like he can step into the job on Day One," said another who Politico notes is a self-professed Ryan fan.
"It turned a referendum into a choice," a Washington-based Republican attorney told Politico. "[Choosing Ryan] forfeited the no-real-world-experience point Romney has been building up for months [about Obama] and put a new state in play that was otherwise trending his way [Florida]."
h/t National Journal
> >Follow Noah Rothman (@Noah_C_Rothman) on Twitter
Have a tip we should know? tips@mediaite.com