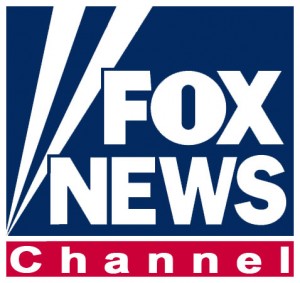 Believe it or not, we are at that point in the election cycle where candidates and cable networks begin positioning themselves for the coming Presidential race. Fox News comes out of the gate strong today, announced a partnership with the South Carolina Republican party to host two presidential debates for the 2012 campaign. Full press release below:
FOX NEWS AND THE SOUTH CAROLINA REPUBLICAN PARTY PRESENT TWO PRESIDENTIAL DEBATES FOR THE 2012 CAMPAIGN
FOX News and the South Carolina Republican Party have jointly announced that they will present two presidential debates, which are expected to attract the top 2012 Republican contenders for President of the United States. The debates are currently scheduled to be presented live and exclusively on FOX News Channel (FNC), FOX News Radio, FOX News Mobile and FOXNews.com.
The initial debate will take place on May 5, 2011 at the Peace Center in Greenville, South Carolina. The second debate will be held in 2012 prior to the South Carolina primary at a location to be determined.
In making the announcement, FOX News' Senior Vice President of News Editorial Michael Clemente said, "Fox News looks forward to presenting these key debates with the South Carolina Republican Party and giving the contenders an open forum to present their views at this critically important time in the country's history."
Karen Floyd, Chairman of the South Carolina Republican Party added, "We are incredibly pleased to partner with Fox News to host the First in the South 2012 Republican Presidential debate. South Carolina Republicans have a flawless record in selecting our Party's presidential nominee, and our state will continue to play a pivotal role in the 2012 nominating process. The eyes of the nation will be watching South Carolina, starting on May 5."
FOX News Channel (FNC) is a 24-hour general news service covering breaking news as well as political, business and entertainment news. For over 100 consecutive months, FNC has been the most-watched cable news channel in the country. Owned by News Corp., FNC is available in more than 90 million homes.
Have a tip we should know? tips@mediaite.com