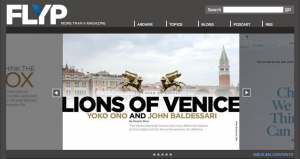 Before the Web, magazines were immediate, relevant and "dripping cool," Jim Gaines, veteran magazine guy and former editor of Life, People and Time, told Fast Company. These days, however, magazine websites are none of those things (don't believe me?).
Enter the online multimedia magazine Flyp, Gaines' attempt at synthesizing the dripping cool, the gripping narrative and the masterful design of magazines for the Web. Flyp comes out in "biweekly issues" and is full of content designed to reel you in — a Web version of magazine features' magnetism.
The latest issue covers everything from the Venice Biennale to food to climate change to the latest effort to digitize books and put them on the Internet — all presented using an array of video, graphics, animation, audio and, of course, handsomely designed text — in a surprisingly easy-to-navigate format.
Yesterday, Gaines' 62nd birthday, Fast Company ran a piece about his latest project. Gaines said:
We focus on storytelling method and form, but we use all the media that the Internet can carry … I've always been interested in storytelling, and that's why I loved editing Life magazine. When I looked at Flyp for the first time, I thought: this is what Life would be if it existed today.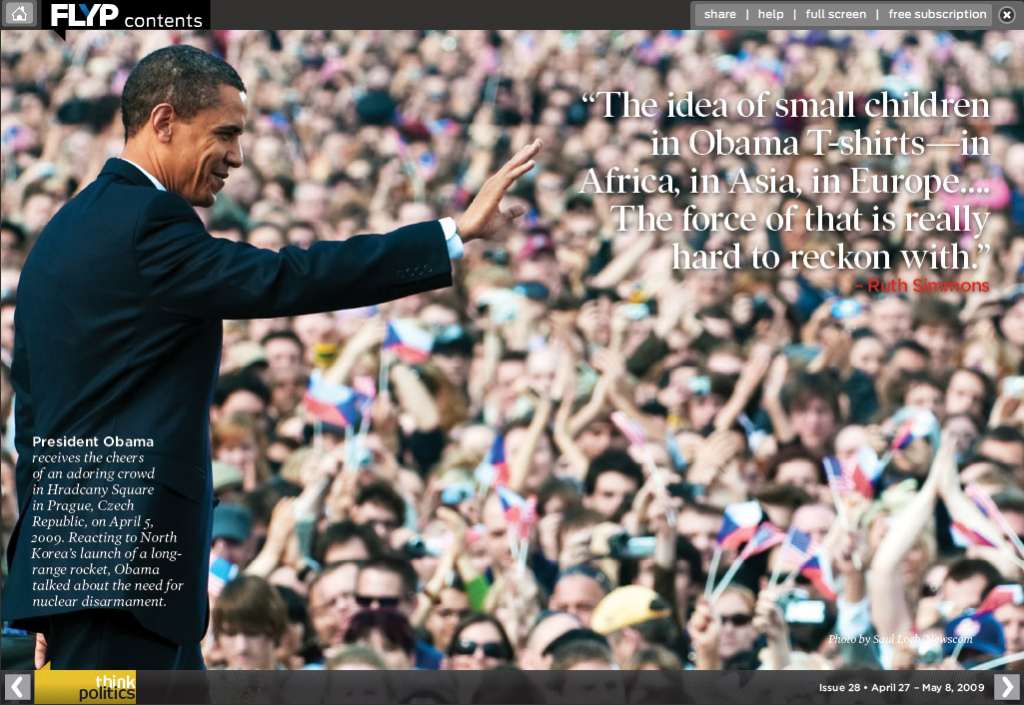 There are no advertisements on the site for now and a "Free Subscription" tab rests on the top of the site (a sign-up for Flyp's email newsletter), but who could deny that what Gaines and his skeleton crew has created is emminently cool and valuable. It can only be a matter of time before magazines begin contracting Flyp to do work for them. Fortune already has.
From Fast Company:
"Flyp is a content model for the future of digital publishing," Gaines explains, and he and his modest crew are hoping that magazines will turn to their model instead of throwing in the towel. "People are reluctant to fold titles even when they're gasping for air," he says, "but they don't want to make the digital jump either." He compares the scenario in today's magazine newsrooms to a rope bridge: too far from the digital side of the ravine, they cower until the bridge collapses. "To me, it's a no brainer," he says.
If anything, Flyp is ahead of its time — believe that. Magazines probably aren't ready to produce the level of multimedia content seen here, although most of them already staff a large portion of the talent required. Even so, magazine readers also need convincing that sitting in front of a screen can some how replace the experience of reading a feature in print. But if it ever can, Flyp is well on the way to discovering how.
Have a tip we should know? [email protected]