Glenn Beck Slams 'Fraud' Conservative Hosts on 'Easy' Decision to Reject Trump: 'I'm Principle-Driven'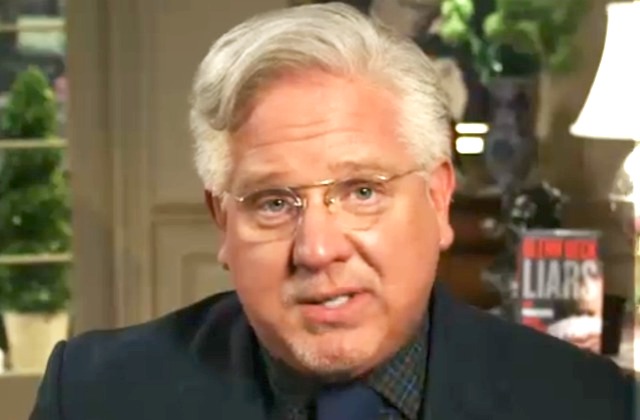 Glenn Beck joined Mediaite columnist John Ziegler on his latest podcast, and they discussed their mutual disappointment with how the conservative media handled the rise of President Trump.
As the two lamented Trump's impact on the political media landscape, Beck lashed out at the many "frauds" in conservative corners who will play a role just for money and ratings. Beck said there were those who stick with "easy, convenient lies" to maintain their sustainability, but there are also "true frauds" that will say anything to build up their influence.
Beck related this to his departure from Fox News, and he spoke about how easy it is for media people to politically compromise themselves for ratings. Though he declined to separate conservative and liberal figures, Beck opined that over 90% of the media have sold their souls in this respect.
After Beck talked about his own failings during the 2016 election, Ziegler asked him how he felt about media figures who used to promote traditional conservatism, yet fell in line for Trump early on. Beck said he was "stunned" by how many attacks he sees against moderate Republicans, and that Trump supporters are not particularly conservative based on how many state-run projects they're willing to accept.
Ziegler eventually asked Beck about what kinds of business and editorial decisions he had to make for TheBlaze when it became apparent that Trump was taking over the Republican Party. Beck said it was tough when he considered the repercussions that his choices would have on his employees, but he said it was "the easiest decision I made in my life" to refrain from having the news network join the Trump bandwagon.
"If you understand I'm principle-driven, you'll be able to predict my every single move," Beck said. "If you think I'm driven by anything else, you're going to lose."
Beck acknowledged that it cost TheBlaze quite a bit by not going completely pro-Trump. However, Beck also claimed TheBlaze is seeing an increase in its audience numbers where others are seeing a decrease.
Listen above, via Free Speech Broadcasting.
[Image via screengrab]
— —
>> Follow Ken Meyer (@KenMeyer91) on Twitter
Have a tip we should know? tips@mediaite.com