GOP Operative Said He Was Working With Mike Flynn to Obtain Hillary Clinton Emails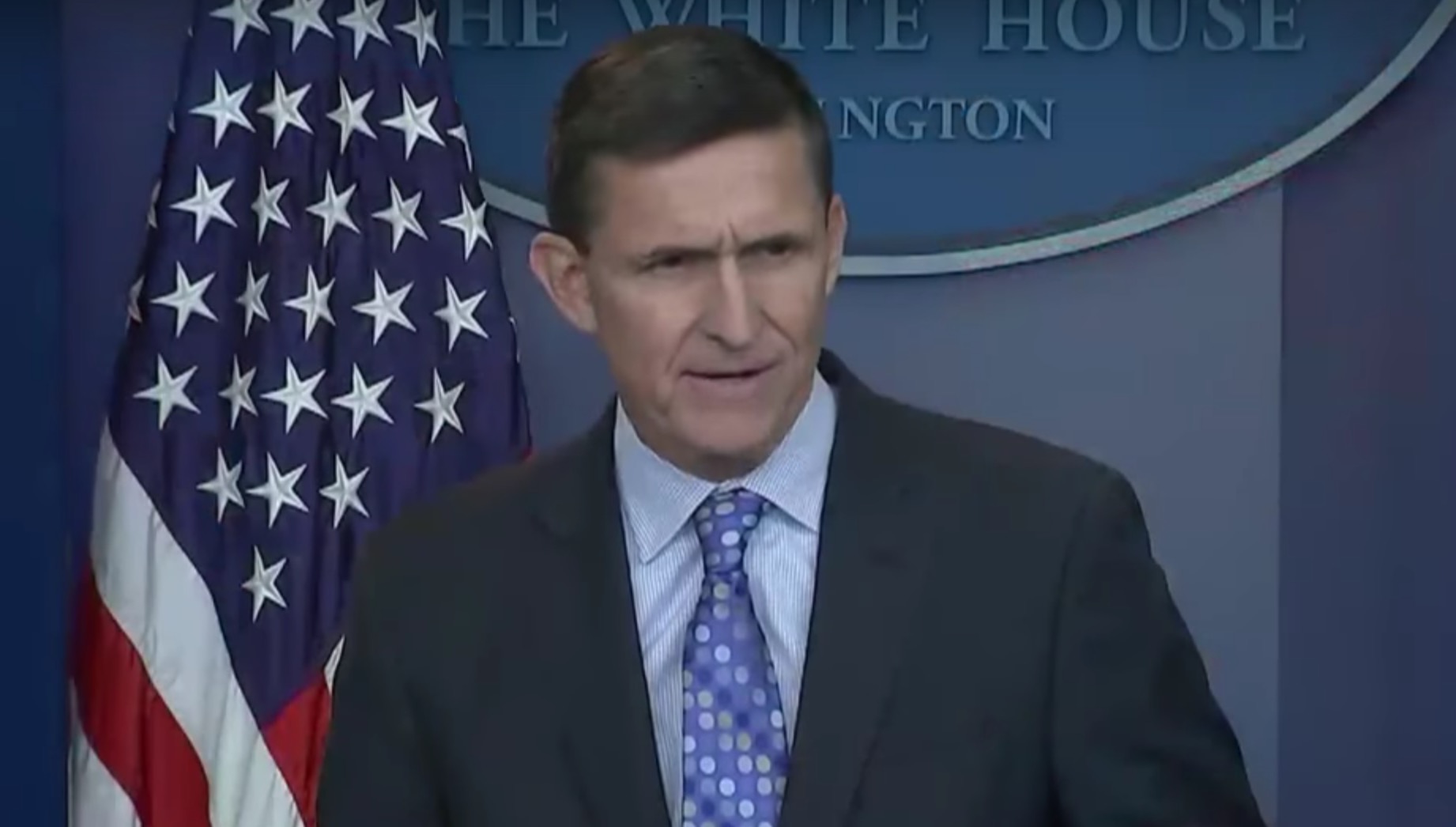 And like clockwork, it's bombshell report time — brought to you today by the Wall Street Journal, reporting that a GOP operative sought stolen Hillary Clinton emails during the 2016 election, and said he was working with Lt. Gen. Mike Flynn to do so.
From WSJ:
In conversations with members of his circle and with others he tried to recruit to help him, the GOP operative, Peter W. Smith, implied he was working with retired Lt. Gen. Mike Flynn, at the time a senior adviser to then-candidate Donald Trump.

"He said, 'I'm talking to Michael Flynn about this—if you find anything, can you let me know?'" said Eric York, a computer-security expert from Atlanta who searched hacker forums on Mr. Smith's behalf for people who might have access to the emails.
According to emails between Smith and one of his associates, "his small group considered Mr. Flynn and his consulting company, Flynn Intel Group, to be allies in their quest"
The WSJ report does not conclude whether Flynn was involved in the attempts to obtain Clinton's stolen emails, likely from Russian hackers. Flynn did not respond to requests for comment, and Smith said that while he knew Flynn, he did not confirm that Flynn was involved.
A further twist from the WSJ:
Mr. Smith died at age 81 on May 14, which was about 10 days after the Journal interviewed him. His account of the email search is believed to be his only public comment on it.
The report also notes that Smith's operation "is consistent with information that has been examined by U.S. investigators probing Russian interference in the elections."
Robert Mueller is leading the special investigation into President Donald Trump's campaign ties to Russia, a country that U.S. intelligence agencies determined extensively interfered in the 2016 election to sabotage Clinton's campaign.
The WSJ reports that Mueller's investigators have "examined reports from intelligence agencies that describe Russian hackers discussing how to obtain emails from Mrs. Clinton's server and then transmit them to Mr. Flynn via an intermediary, according to U.S. officials with knowledge of the intelligence."
While it's not clear that Smith — who did not work for the Trump campaign —
acted as the intermediary described by the Russian hackers, the "reports were compiled during the same period when Mr. Smith's group was operating, according to the officials."
The WSJ details Smith's operation, which sought to obtain the 33,000 emails Clinton said were deleted from her private server because they were personal:
His project began over Labor Day weekend 2016 when Mr. Smith, a private-equity executive from Chicago active in Republican politics, said he assembled a group of technology experts, lawyers and a Russian-speaking investigator based in Europe to acquire emails the group theorized might have been stolen from the private server Mrs. Clinton used as secretary of state.
Smith told the WSJ that "after vetting batches of emails offered to him by hacker groups last fall, he couldn't be sure enough of their authenticity to leak them himself," and directed the groups to send them to Wikileaks.
In emails examined by the WSJ, Smith said that Flynn's son and chief of staff in his company, Michael G. Flynn, was helping with the operation.
Read the extensive report, courtesy of the Wall Street Journal, here.
[image via screengrab]
—
Follow Aidan McLaughlin (@aidnmclaughlin) on Twitter
Have a tip we should know? tips@mediaite.com
Aidan McLaughlin - Editor in Chief