Gorka: 'The Idea That the Trump Campaign Was in Bed With Vlad Is Pure Fantasy'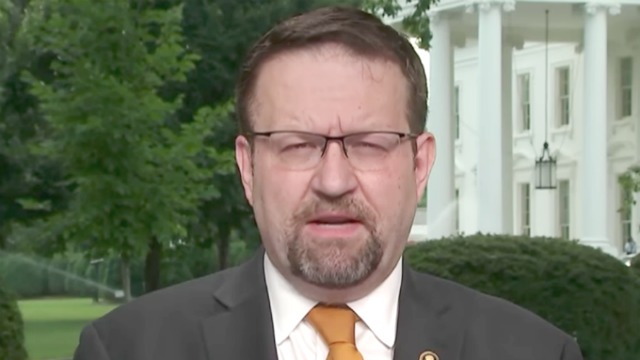 Sebastian Gorka, former adviser to President Trump, talks in a new interview about his time in the White House, the media, and Russia.
Gorka spoke to Recoil and, in an exchange first flagged by The Hill, had this to say about Russian interference in the election and the media coverage of it:
Only for the Loony Left that's been, ironically, in bed with Moscow since 1917. The Kremlin has been mucking around in democratic elections around the world since its inception. That's not news. But the idea that the Trump campaign was in bed with Vlad is pure fantasy. It's just yet another way for the losing candidate to ignore her own culpability for her abysmal performance.
Gorka spoke about what a typical day for him in the White House was like:
There's no such thing as an average day in the White House, or standard work hours. My work rotated between classified NSC meetings on a current issue (ISIS, Qatar Crisis, China, etc.), meeting our foreign national security counterparts visiting the White House, doing media hits for the president (CNN, MSNBC, and BBC were the most fun — they always brought a knife to a gunfight), or being in the Oval to consult with the president on the most urgent issue, such as whether to recertify the Iran deal or not. It was a dream. I pinched myself every day.
And he reiterates that the reason he left––Gorka emphasizes he resigned, wasn't fired––because of "the speech the NSC wrote for the president on Afghanistan" and its omission of the phrase "radical Islamic terrorism."
You can read the Recoil interview here.
[image via screengrab]
— —
Follow Josh Feldman on Twitter: @feldmaniac
Have a tip we should know? tips@mediaite.com
Josh Feldman - Senior Editor