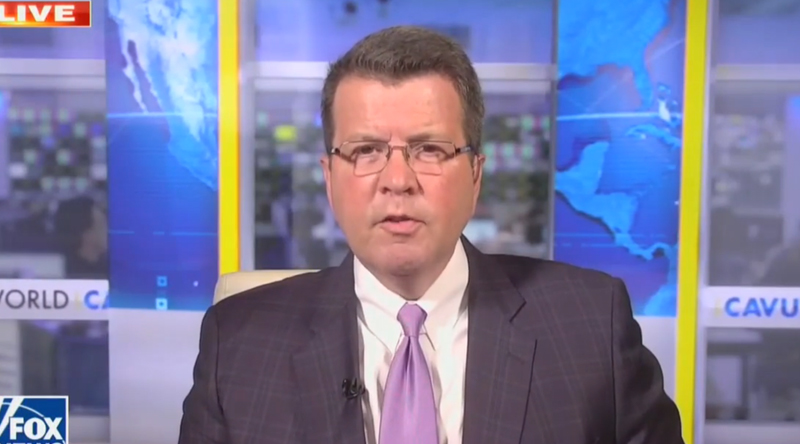 MEDIA WINNER:
Neil Cavuto
---
Fox News' Neil Cavuto received an outpouring of well-wishes from network colleagues and other cable news personalities following his announcement yesterday that he tested positive for covid-19.
Cavuto will be off the air as he recovers from the coronavirus, meaning Jackie DeAngelis will fill in for him on his Fox Business program Cavuto Coast to Coast, and Charles Payne will helm Your World on Fox News. Cavuto has openly discussed his battle with multiple sclerosis and other health problems over the last few years, and he released a statement on Tuesday urging people to get vaccinated
"While I'm somewhat stunned by this news, doctors tell me I'm lucky as well," said Cavuto, who is a cancer survivor and lives with multiple sclerosis.
"Had I not been vaccinated, and with all my medical issues, this would be a far more dire situation. It's not, because I did, and I'm surviving this because I did," he said. "I hope anyone and everyone gets that message loud and clear. Get vaccinated, for yourself and everyone around you."
In 2016 the Fox host had open heart surgery. He's opened up about his health issues several times, and earlier this year he said his battle with cancer taught him to appreciate life more.
"I think cancer told me, 'Slow down. Quit stepping on hands. Don't be a schmuck. Don't be so enamored of yourself that you don't think all of this can go in a moment, which it can,'" he said just a few months ago.
His announcement brought both well-wishes and gratitude on social media, including from his colleagues at Fox and fellow journalists at other outlets.
"You are one of the most decent men who have crossed the airways," said Fox anchor Julie Banderas, "and also one of the toughest. Prayers for your quick recovery. I know you'll kick Covid's ass."
"Grateful to [Neil Cavuto] for sharing this very important & personal message," wrote MSNBC's Stephanie Ruhle. "At a moment when he could be solely focused on his own well-being, he's choosing to protect others. Look forward to seeing him back on air soon."
Not the least of his well-wishers was CNN's John King who just made his own revelation that he suffers from multiple sclerosis. King told Oliver Darcy that he counts Cavuto as one of his "heroes" and a "warrior."
There were many more. Well deserved, for his openness, his frank appeal for vaccination, and the admiration of his colleague.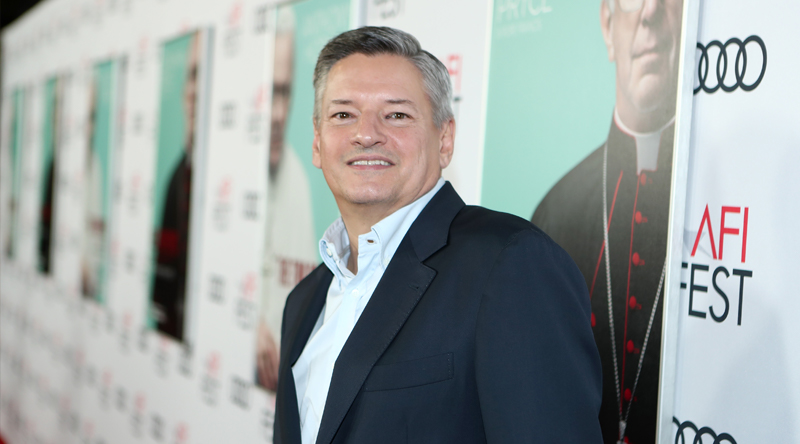 MEDIA LOSER:
Netflix co-CEO Ted Sarandos
---
Netflix co-CEO Ted Sarandos admits he "screwed up" in his multiple defenses of Dave Chappelle's stand-up special.
Chappelle came under criticism for transphobic jokes in The Closer, and there has been a whirlwind of controversy behind the scenes at Netflix.
Sarandos defended Chappelle in multiple internal memos. He argued that "externally, particularly in stand-up comedy, artistic freedom is obviously a very different standard of speech than we allow internally as the goals are different: entertaining people versus maintaining a respectful, productive workplace."
"What I should have led with in those emails was humanity," Sarandos said in an interview with The Wall Street Journal. "I should have recognized the fact that a group of our employees was really hurting."
He did go on to defend carrying Chappelle's special and say, "We have articulated to our employees that there are going to be things you don't like… But we are trying to entertain a world with varying tastes and varying sensibilities and various beliefs, and I think this special was consistent with that."
"I do not believe it falls into hate speech," he said in defense of the company's decision.
Neither his regrets nor his explanations have had any impact on the internal situation at Netflix, however. Not as far as the planned walkout for today.
As the tensions continue within the company, social media trends have sentiment among verified accounts and celebrities quite in favor of the walk-out overall. Big names like actor Billy Eichner have weighed in on the side of staff as the hashtag #NetflixWalkout and phrase No Netflix both topped the trending charts.
Of course, not everyone agrees, including podcast host Joe Rogan, who spoke out again on the subject.
The social issue under debate regarding artistic expression, hate speech, comedy, "cancel culture" and all the other buzzwords are exactly that: a debate, and a public one. That doesn't make you a loser in the media. Indeed it can just as easily make you a winner.
But finding himself at the center of a cultural controversy, Sarandos managed to up the stakes and the scale through what he admits was botched management of the company's defense of their decision.
It's one thing to screw up a memo. It's another thing to pour more fuel on a fire that was hot enough already.
Have a tip we should know? tips@mediaite.com