'Have We Forgotten Everything Reagan Taught Us?': Newt Gingrich Now a Nay on AHCA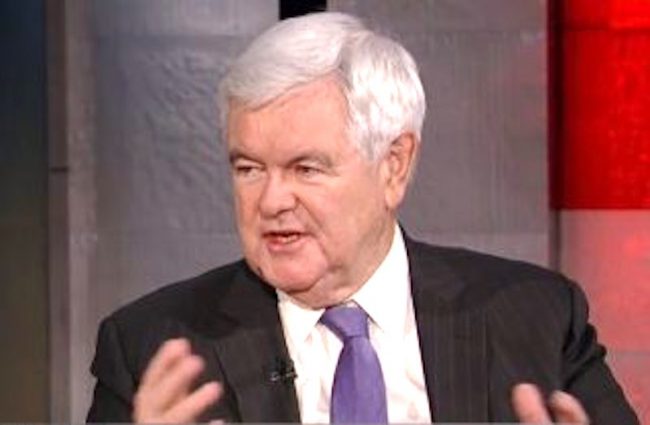 Less than an hour before the House is scheduled to vote on the American Health Care Act, former House speaker and prominent Donald Trump campaign surrogate Newt Gingrich took to Twitter to question why such an unpopular bill was being put up for a vote.
Why would you schedule a vote on a bill that is at 17% approval? Have we forgotten everything Reagan taught us?

— Newt Gingrich (@newtgingrich) March 24, 2017
A Quinnipiac University poll says that only 17% of Americans support the GOP health care plan.
Still, Gingrich's Friday afternoon tweet is difficult to square with some of his social media comments on the American Health Care Act from earlier in the week. On Tuesday, he urged republicans to unanimously vote for the legislation.
American Health Care Act is a big step forward.it is not perfect but it is much better than Obamacare. No GOP house member should vote no.

— Newt Gingrich (@newtgingrich) March 21, 2017
And earlier Friday, he wrote that passage of the bill would be a signature accomplishment for the president.
No one should be confused.Obamacare repeal if it passes will be Trump's triumph.He personally intervened to save bill when it faced defeat

— Newt Gingrich (@newtgingrich) March 24, 2017
Early Friday afternoon, NBC News reported that 34 republicans planned to vote against the bill, 12 more than necessary to defeat the measure.
[image via screengrab]
——
Follow Joe DePaolo (@joe_depaolo) on Twitter
Have a tip we should know? [email protected]
---
Joe DePaolo - Senior Editor