Lindsey Graham: GOP Health Care Bill 'Should Be Viewed With Caution' Due to Rushed Vote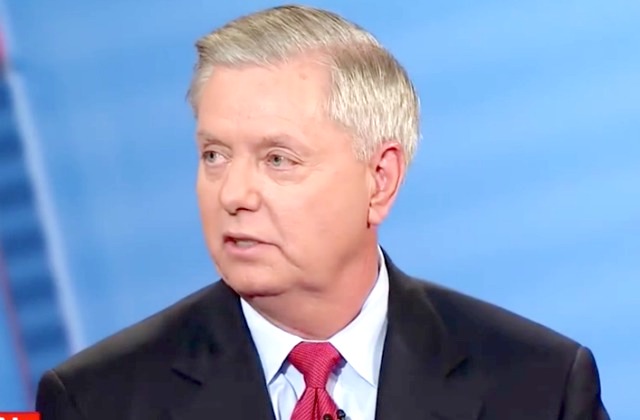 Republican Senator Lindsey Graham seems to be concerned about how House Republicans are rushing in their attempt to repeal and replace the Affordable Care Act today.
I appreciate the apparent progress on health care reform in the House of Representatives. I will admit, I'm concerned with the process.

— Lindsey Graham (@LindseyGrahamSC) May 4, 2017
A bill — finalized yesterday, has not been scored, amendments not allowed, and 3 hours final debate — should be viewed with caution.

— Lindsey Graham (@LindseyGrahamSC) May 4, 2017
The House of Representatives is meeting today to launch their latest effort to reform national healthcare. Majority Leader Kevin McCarthy told reporters that he and his fellow GOPers are confident that the newest iteration of the American Health Care Act has the support it needs to pass where it failed the last time.
Beyond questions about the bill's proposed policy changes, there is a great deal of intrigue about how the new version is being put to a vote without any committee hearings or amendments to address the concerns expressed by Republican moderates. As Graham and others have pointed out, the bill is also moving forward even though the Congressional Budget Office (CBO) has not been given time to analyze the potential consequences the bill would have on the American healthcare system.
Various political and news figures have speculated that today's vote is an attempt to keep promises with constituents, even as Republican representatives also face pressure from President Trump.
It is unclear whether the bill has enough support to pass through the house, but here are Graham's latest comments about Obamacare should the bill reach him and his colleagues in the Senate:
My position remains the same – let Obamacare collapse.

Then challenge D's and R's to work together to replace it. https://t.co/uYRoPF5p8G

— Lindsey Graham (@LindseyGrahamSC) May 3, 2017
[Image via screengrab]
— —
>> Follow Ken Meyer (@KenMeyer91) on Twitter
Have a tip we should know? tips@mediaite.com