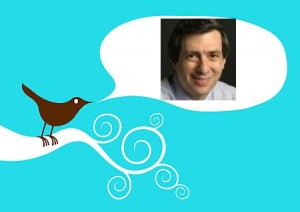 Over the weekend, the Washington Post became the largest name in news to issue an all-points memo about acceptable use of social networking platforms, namely Twitter and Facebook. And though the paper did not make their guidelines public, Post ombudsman Andrew Alexander made the announcement via an interpretation of the policy on his blog. Soon thereafter, paidContent ran the rules in their entirety, fueling an already raging firestorm against the policies on the web. Today, the Post's media critic Howard Kurtz responds, but seems hesitant, giving a surprising amount of space to critics of the policy and providing little convincing support for his bosses.
Revealing a portion of the nominally confidential guidelines, Kurtz quotes:
"Post journalists must refrain from writing, tweeting or posting anything — including photographs or video — that could be perceived as reflecting political, racial, sexist, religious or other bias or favoritism that could be used to tarnish our journalistic credibility."
When the news first hit we called these guidelines "actually pretty reasonable," but wondered aloud if it was a good idea to "remove all evidence of personality from the reporter's product." Many media critics, bloggers and editors had similar questions, raised throughout the week, many of whom Kurtz's column cites substantially, including paidContent, Business Week's Stephen Baker, David Carr of the New York Times and Time's James Poniewozik. And though Kurtz gives paragraphs of his column to the criticisms they have, his counterpoints are deflated: "This is all much ado about nothing," he all but writes — "There's nothing to see here!" In his words:
"Not to put a damper on a great fuss, but I think this is entirely reasonable. I don't see it as a corporate attempt to crush creativity and sap the soul. People follow journalists on Twitter and Facebook because they're interested in what the person writes, blogs or says on television. We can't pretend we're random people who can just pop off at will."
Instead of elaborating on his defense of the guidelines — which include not talking about the paper's business moves or newsroom — Kurtz spends his first handful of paragraphs joking around about inane tweets, and halfheartedly assuring that the Post is not squashing any employee's personal brand: "No one is saying we can't engage on these sites, or that some Post editor has to provide tweet-by-tweet approval."
Astutely, Carr writes in the Times, "Mainstream outlets who gag social media efforts are unilaterally disarming in the ongoing war for reader attention." Kurtz calls Carr's a "salient point" but continues to say that he doesn't believe the rules "reflect a lack of trust. There's no czar in charge. Management is just asking folks to think twice before sharing something with the world," Kurtz writes. You can practically picture him shrugging.
>>>NEXT: Does Kurtz kind of agree with critics of the Post?
Have a tip we should know? tips@mediaite.com