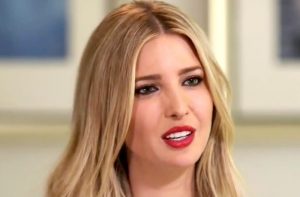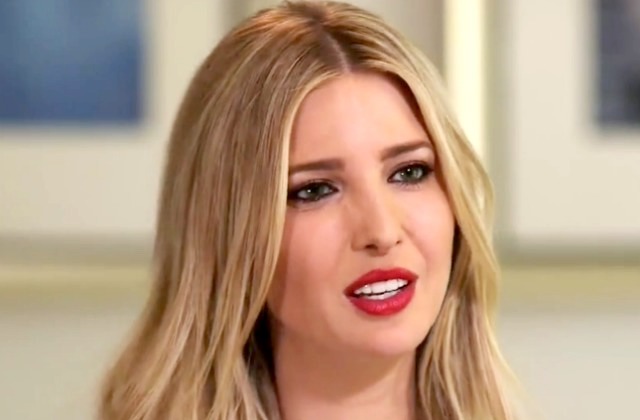 On Thursday afternoon, President Trump and India's Prime Minister Narendra Modi on Twitter announced that Ivanka Trump will lead the U.S. delegation to India for the Global Entrepreneurship Summit in November. The summit's goal is to connect U.S. investors and entrepreneurs with global partners and startups.
The delegation is traditionally hosted by the State Department, which is precisely why the appointment of Ivanka "I Try to Avoid Politics" Trump, whose qualifications include owning a fashion line that exploits and underpays its workers and little else, is raising so many eyebrows — including those of an unnamed Indian diplomat who had some words to say to the Hindustan Times on Thursday.
"We regard Ivanka Trump the way we do half-wit Saudi princes," the diplomat said. "It's in our national interest to flatter them."
He added: "Yes, it is a shame that the US should be compared to a kingdom. But that is America's shame, not Modi's, or India's."
To her credit, Ivanka is certainly not a half-wit. She's devoted the past two years to building her brand as a "feminist activist" to sell purses, to directly benefiting from her father's meteoric political rise while gleefully looking the other way at all the women her father's political career is hurting.
But nevertheless, intelligent or not, it's frustrating and uncomfortable to watch the president lavish her with so many roles she's under qualified for, so many roles that plenty of people are far more deserving of. President Trump's treatment of his daughter is the very definition of nepotism — the sort of thing we see in kingdoms, not democracies where merit is supposed to mean more than high birth.
To the unnamed diplomat who spoke with the Hindustan Times — thank you for saying what no one in this spineless, self-serving presidential administration will.
This is an opinion piece. The views expressed in this article are those of just the author.