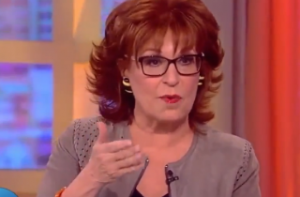 Today on The View, the women were discussing Elizabeth Warren. Specifically, they were talking about her affinity for dissing Donald Trump and what it will look like if she and Hillary Clinton are on a ticket together in November now that she has endorsed the presumptive Democratic nominee.
Joy Behar was in favor of a Clinton-Warren ticket because, as she put it, there's nothing Trump hates more than criticism from women. She explained that "back in the day," she wrote a few jokes about Trump's hair, as plenty of people do and have done over the years. Trump, she claimed, then wrote in one of his books that she had no talent. She pointed out that he didn't level that same critique at any of the male comedians who took shots at his hair.
Trump has written a lot of books, or, at the very least, has paid a lot of writers to work on things for him to put his name on. As of yet, it hasn't been determined which book the Behar slight was featured in, but while searching for the attack itself, it was easy to find proof of it.
Here is a passage from Dave Barry's Money Secrets: Like: Why Is There a Giant Eyeball on the Dollar? The book is from 2006.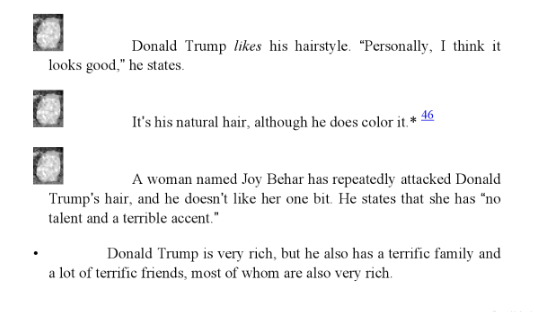 Note that Trump's signature wording is invoked in the last assertion from Barry, who is known for winning a Pulitzer and having a nationally syndicated humor column from 1983 to 2005.
It's very interesting that Trump's M.O. has always been using his own platforms to go after anyone he disagrees with. It didn't just start with Twitter, people; Trump has known for a long time how to reshape a narrative using his own publishing tools.
[image via screengrab]
For more from Lindsey, try Twitter or Facebook.
Have a tip we should know? tips@mediaite.com