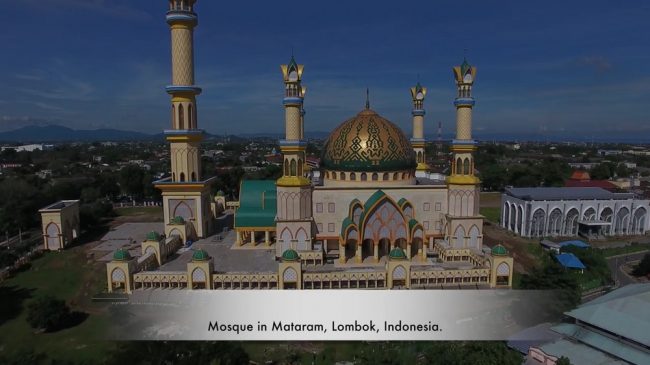 Indonesia is home to nearly 13 percent of the world's Muslims; and now — as in many other Islamic countries — the nation is facing the growing influence of Radical Islamism. Two minority groups that recently suffered setbacks in Indonesia due to this influence are Christians and the LGBT community.
Sky News devoted a May 2017 item to the public caning of two homosexual men in the province of Aceh, where Sharia Law has been enforced since 2001. The two "had been convicted of having consensual same-sex sexual relations (liwath) under the Aceh Islamic Criminal Code," and received 85 lashes each.
CNN also zeroed in on the LGBT demographic in Indonesia in a Wednesday write-up. The cable news outlet mentioned that days after the public caning in Aceh, "attendees at an alleged gay party in a Jakarta sauna were arrested and images of their faces were disseminated online by Indonesian police."
The Wednesday report also pointed out that during the same time period, "West Java Police Chief Anton Charliyan announced that he would create a special taskforce to crack down on LGBT people."
Earlier in May 2017, the Christian governor of Jakarta, Basuki Tjahaja Purnama, was convicted of blasphemy, and given a two-year prison sentence.
A report from Reuters detailed that Purnama had claimed that "political rivals were deceiving people by using a verse in the Koran to say Muslims should not be led by a non-Muslim. An incorrectly subtitled video of his comments later went viral, helping spark huge demonstrations that ultimately resulted in him being brought to trial."
Islamists in Indonesia have also conducted violent campaigns against Christian churches in recent months. On Java, a group of Muslims disrupted a Mass in September 2016 and threatened the congregation.
It should be pointed out that an Islamist leader in Indonesia recently became the target of a police investigation in late May 2017 for allegedly breaking his country's laws against pornography. Rizieq Shihab, who leads the Islamic Defenders Front, turned fugitive after "police summoned him to testify as a witness." Shihab flew to Saudi Arabia, and is "now wanted as a suspect" in the pornography case.
[image via screengrab]
Have a tip we should know? tips@mediaite.com