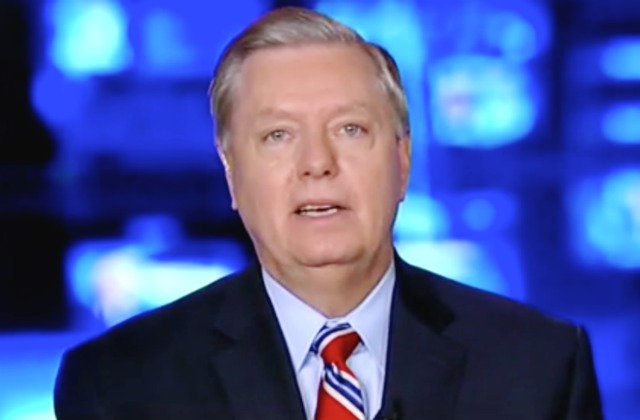 Congressman Luis Gutierrez (D- IL) tore into the Trump administration for its decision on DACA yesterday, but his comments about General John Kelly in particular are being singled out for criticism.
Gutierrez said the following about the retired U.S. Marine Corps general in his statement on President Trump's decision:
General Kelly, when he was the head of Homeland Security, lied straight to the faces of the Congressional Hispanic Caucus about preventing the mass deportation of DREAMers. Now as Chief of Staff, this former general is executing the plan to take away their lifeline and taking steps to criminalize young people who live and work here legally. General Kelly is a hypocrite who is a disgrace to the uniform he used to wear. He has no honor and should be drummed out of the White House along with the white supremacists and those enabling the President's actions by 'just following orders.'
Gutierrez has been criticized for those remarks in the past day, including by Republican National Committee chair Ronna McDaniel:
These comments by Rep. Gutierrez are offensive, insulting, & downright demeaning. General Kelly is a hero & patriot.https://t.co/VAArDNx8Pp

— Ronna McDaniel (@GOPChairwoman) September 6, 2017
Senator Lindsey Graham spoke to conservative radio host Hugh Hewitt this morning and Hewitt brought up the attack from Gutierrez.
"General Kelly served 46 years," Hewitt said. "He's a Gold Star father. His son, Lt. Robert Kelly, was killed in action in the war. What is wrong with people?"
Graham said that Gutierrez is "very emotional about immigration reform," but continued on to say this:
"What he said about General Kelly is just completely wrong, and quite frankly, deplorable. Here's where we are. We're a nation of laws. It was clear to me that DACA would not meet a Constitutional test in court. DAPA, the executive action for the parents of the DREAM Act kids fell in court. The ten attorneys general, Republican attorneys general, were going to sue that DACA was unconstitutional. They were going to win. And the President made a good decision by saying I'm going to end the program, but I'm going to give Congress six months to fix the problem. So what I would say to Mr. Gutierrez, sit down with a Republican in the House and try to find a solution instead of slandering General Kelly."
"The slander against General Kelly," he added, "says more about Mr. Gutierrez than it does General Kelly."
You can listen to the full interview here.
[image via screengrab]
— —
Follow Josh Feldman on Twitter: @feldmaniac
Have a tip we should know? tips@mediaite.com
Josh Feldman - Senior Editor