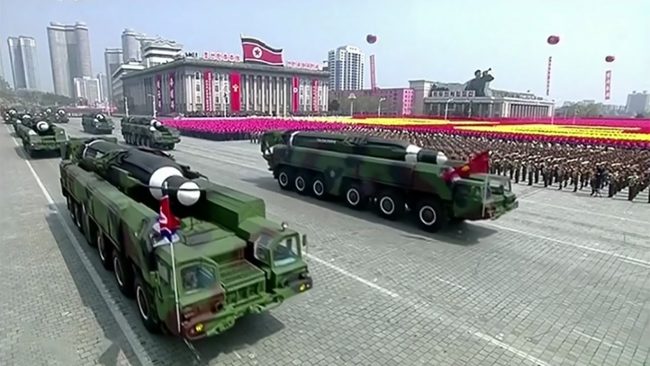 On Thursday, Rep. Tim Ryan of the House Appropriations Committee asked Defense Secretary James Mattis to explain why the United States doesn't simply go to war with North Korea to stop them from developing the capability to strike the U.S. mainland, according to Business Insider.
In response, Secretary Mattis offered a horrific depiction of what a potential war with the North Koreans would look like.
"I would suggest that we will win," Mattis said. "It will be a war more serious in terms of human suffering than anything we've seen since 1953."
The former Marine Corps general warned that the conflict would likely "involve the massive shelling of an ally's capital, which is one of the most densely packed cities on earth," referring to Seoul, South Korea and it's estimated population of 25 million people.
Mattis assured the House that a war with North Korea was not the desire of either himself, Secretary of State Rex Tillerson or President Trump and that everyone in the administration has prioritized seeking a peaceful solution to the North Korean threat. "It would be a war that fundamentally we don't want," Mattis said, but "we would win at great cost."
However, Mattis did suggest that he was losing patience with the Communist regime, saying: "We're exhausting all possible diplomatic efforts in this regard."
North Korea has reportedly been testing missiles on a seemingly regular basis and recently taunted the United States by claiming it had the capability to hit New York with a nuclear missile.
"It would be a serious, a catastrophic war, especially for innocent people in some of our allied countries, to include Japan most likely," Mattis said.
[image via screengrab]
Have a tip we should know? tips@mediaite.com