McMaster Reportedly Thinks Susan Rice Did Nothing Wrong With Unmasking Requests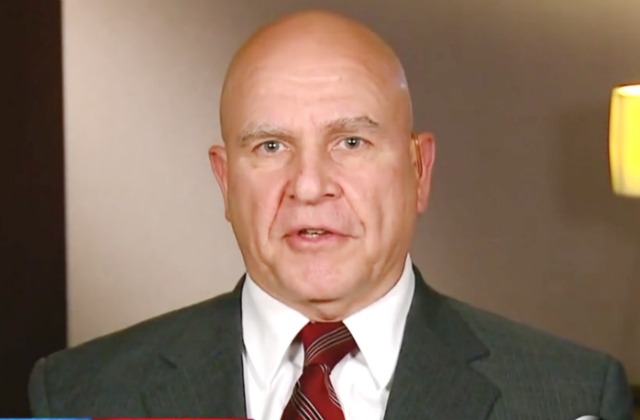 H.R. McMaster has concluded that Susan Rice, national security adviser under former President Barack Obama, did nothing wrong when she requested the unmasking of U.S. citizens, according to Bloomberg.
That's according to two anonymous intelligence officials who spoke with Bloomberg's Eli Lake.
Lake details the events that led Congress to vote, with a veto proof majority, for a law to impose sanctions on Russia that the president reluctantly signed on Wednesday.
He reports that leaks and the "steady drumbeat of stories disclosing details" in the federal investigation into the Trump campaign's Russia ties effectively "boxed the president in on Russia."
Lake continues:
This is why it's important that in addition to probing Trump world's ties to Russia, Congress should also stick with the issue of "unmasking" — the practice of asking the intelligence community for the identity of a U.S. citizen, incidentally collected in eavesdropping of foreign targets — that in this case was first discovered by Representative Devin Nunes, chairman of the House Intelligence Committee.
Rice has been accused of unmasking members of President Trump's campaign, and Republican congressman Nunes is investigating if anything improper was done in the course of the unmasking.
But one person inside the Trump administration seems to think what Rice did was fine:
Not everyone agrees that what Rice did was improper. She was after all receiving much new intelligence about Russia's role in the election, some of which suggested coordination with Trump associates. National Security Adviser H.R. McMaster has concluded that Rice did nothing wrong, according to two U.S. intelligence officials who spoke to me on condition of anonymity.
[image via screengrab]
—
Follow Aidan McLaughlin (@aidnmclaughlin) on Twitter
Have a tip we should know? tips@mediaite.com
Aidan McLaughlin - Editor in Chief