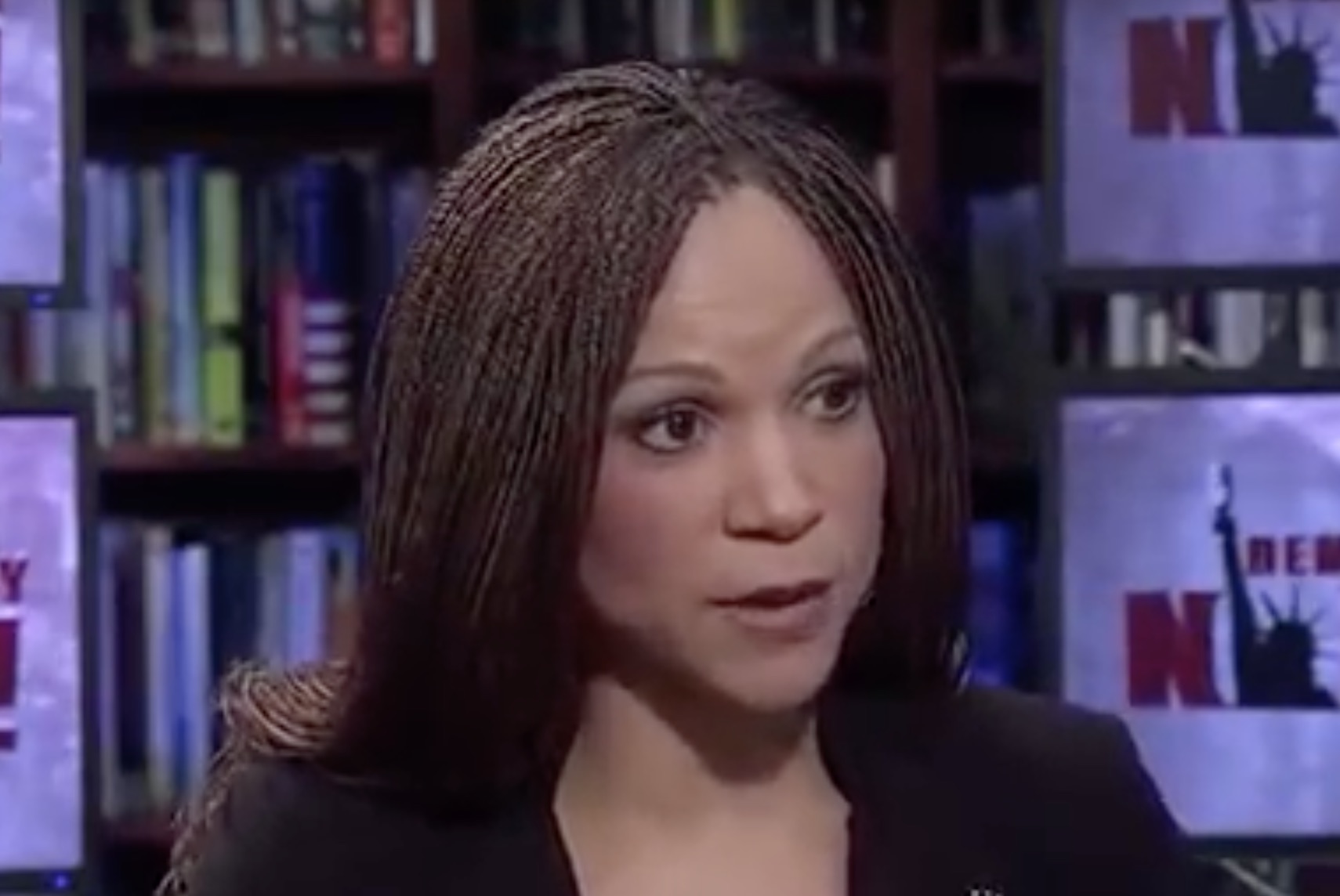 Former MSNBC host Melissa Harris-Perry made a bold prediction on Twitter about outgoing UN Ambassador Nikki Haley.
On Tuesday morning, it was announced that President Donald Trump accepted Haley's resignation from her position in the administration, which she is expected to officially exit at the end of the year. And since the shocking announcement, many have speculated what's next for the former South Carolina governor. Some believe she will replace Sen. Lindsey Graham (R-SC) in Congress if he joins the Trump administration (perhaps replacing his former colleague Jeff Sessions as Attorney General). Others speculated whether she'd challenge Trump in the 2020 primaries, something she denied to reporters at the White House.
Well she may not become president in 2020, but Melissa Harris-Perry is certain that a President Nikki Haley is inevitable.
Late on Tuesday night, Harris-Perry took to Twitter and made this declaration.
Mark it. @nikkihaley will be president

— Melissa Harris-Perry (@MHarrisPerry) October 10, 2018
"Mark it. Nikki Haley will be president," she tweeted.
Let's say her followers didn't exactly agree.
— Lisa B. (@6bottoms) October 10, 2018
What in the hell?

— Ragnarok Lobster (@eclecticbrotha) October 10, 2018
I love you — but NO.

— Rick Shew (@shewrick) October 10, 2018
— Dave Dymek (@bassman78) October 10, 2018
Don't you ever say that again. ?

— Tracy (@tracymoscato) October 10, 2018
What do you think? Will Nikki Haley be president?
[image via screengrab]
Have a tip we should know? [email protected]