Michael Avenatti Reportedly Asked MSNBC President Phil Griffin For His Own Show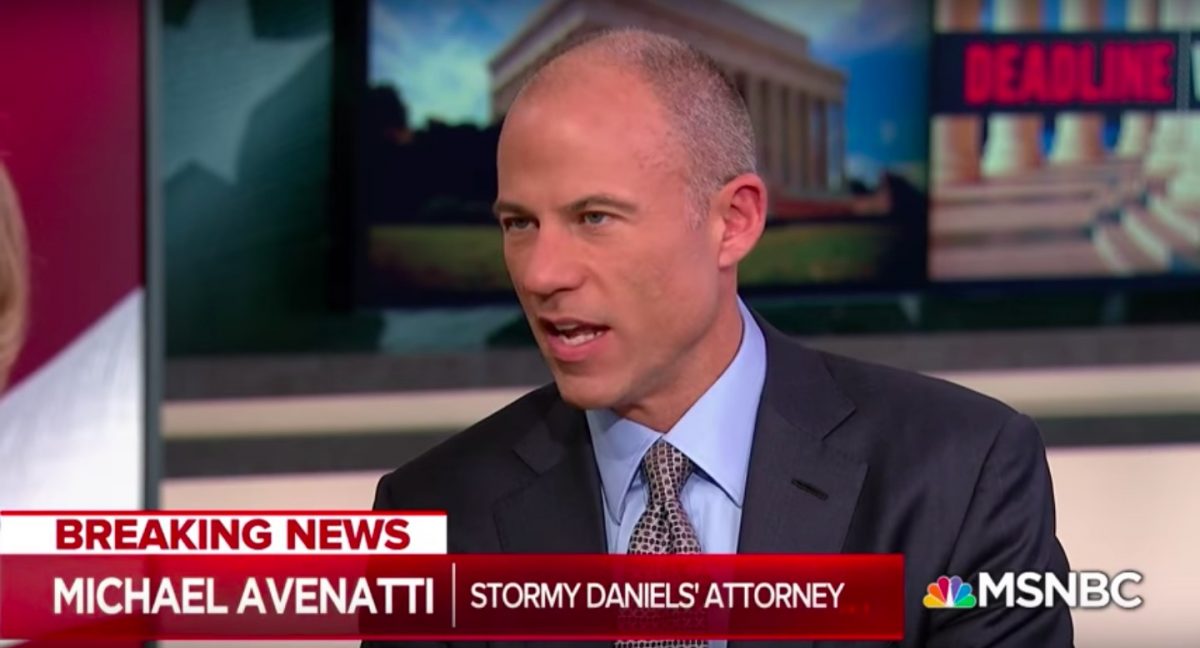 Michael Avenatti, Stormy Daniels' lawyer, seems to be everywhere in the media these days — making appearances everywhere from ABC to CNN to… well, not Fox News (except for that one time).
But practically everywhere else, he's been sought after and he accepts invitations to talk about his client's case. Which has led some to wonder: Is Avenatti interested in working in television after the Stormy case comes to an end?
Vanity Fair reports that according to a couple of people who were told about the conversation, Avenatti approached MSNBC President Phil Griffin at NBC's White House Correspondents' Dinner after-party and said something about getting his own MSNBC show once everything is over. Griffin, in turn, politely laughed it off.
When Vanity Fair's Joe Pompeo asked Avenatti about the conversation, Avenatti claimed not to remember it and assured him he's not shopping the idea of his own show.
"I've been approached by a number of networks who have explored the possibility of me possibly having my own show once the case is resolved, but I'm not seriously entertaining any of those ideas because right now, I'm focused on the task at hand," he told Pompeo in a phone call.
[image via screengrab]
Have a tip we should know? tips@mediaite.com