Mueller Reportedly Has Letter Trump Drafted Explaining Rationale For Firing Comey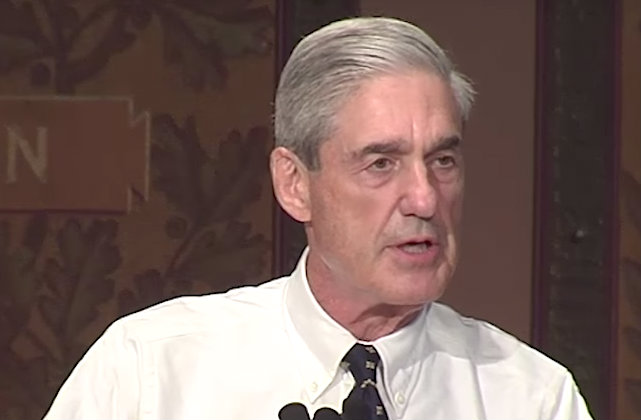 The New York Times is reporting that Special Counsel Robert Mueller has obtained a letter drafted by President Donald Trump and advisor Stephen Miller days before he fired FBI Director James Comey. The letter listed the reasons why the president had come to the decision to terminate the FBI chief.
According to the Times, a dozen officials told them that White House counsel Don McGahan pushed back on the letter as he thought "some of its contents were problematic." In the end, rather than issuing Trump's letter, another one written by Deputy Attorney General Rod Rosenstein was sent to Comey when he was fired and made public. That letter pointed to Comey's handling of the Hillary Clinton server investigation as a major rationale for letting the FBI director go.
It would appear that Mueller will look at the letter to see if the president's reasons for firing Comey included the then-FBI head's focus on the Russia investigation, as that could be seen as obstruction of justice. Following Comey's firing, Trump told NBC News' Lester Holt that the whole Russia thing played a part in why he canned Comey.
There has been a slew of news coming out of the Mueller probe of late. It was reported yesterday that the special counsel has enlisted the aid of the IRS in his investigation. Also, Mueller is apparently working with the New York attorney general regarding a possible criminal case into ex-Trump campaign chief Paul Manafort and he's looking into whether the president tried to conceal the purpose of the infamous Trump Jr./Rusia meeting.
[image via screengrab]
—
Follow Justin Baragona on Twitter: @justinbaragona
Have a tip we should know? tips@mediaite.com