NBC Reporter Takes a Shot at Trump's 'Pet Media' After POTUS Calls on Daily Caller Reporter
"I'll always leave room for negotiation, but this has been many years…it's disgraceful," Pres. Trump says when asked if he would be willing to shut the government down if Congress does not fully fund the wall and deliver on his immigration priorities https://t.co/qVGGQ5HJ4M pic.twitter.com/nfJiTNg777

— ABC News Politics (@ABCPolitics) July 30, 2018
A number of mainstream reporters defended White House correspondent Saagar Enjeti, who writes for the Daily Caller — a conservative tabloid co-founded by Fox News host Tucker Carlson — after President Donald Trump was criticized for calling on the "pet media" outlet.
"Just left the joint press conference with @realDonaldTrump and the PM of Italy. Let me guess, the internet is mad I got a question," joked Enjeti this afternoon — just as the outrage against Trump for calling on him started.
Just left the joint press conference with @realDonaldTrump and the PM of Italy. Let me guess, the internet is mad I got a question

— Saagar Enjeti (@esaagar) July 30, 2018
NBC's Ken Dilanian and freelance writer Dan O'Sullivan were among the Twitter users questioning Enjeti's right to a question during Trump's joint presser with Italy's prime minister.
What was I saying earlier about Trump's pet media. He actually called on the Daily Caller. Next up: Sputnik.

— Ken Dilanian (@KenDilanianNBC) July 30, 2018
I am not mad that Trump chose the Daily Caller, an explicitly white supremacist website which also heavily relies on softcore porn links for traffic, to ask the first question of him & Italy's new fascist leader. It fits actually

— Dan O'Sullivan (@Bro_Pair) July 30, 2018
While it is true that the Daily Caller's coverage of Trump is primarily friendly and that the outlet has published or hied many, many, many white supremacists, others — including mainstream reporters — stood by Enjeti and argued that he is respected in the press corps and asks important questions, regardless of what website he writes for. Additionally, Enjeti's defenders noted that critics did not attack the substance of his question — which was on the funding of Trump's hardline immigration policies — and just knocked his outlet.
This thing where reporters gripe about Trump calling on certain outlets without actually judging the individual reporter's work and questions is really shitty, and it happens every time. https://t.co/pg2Junif9E

— Joe Perticone (@JoePerticone) July 30, 2018
Huh. You guys did the same thing to Kaitlan Collins when she was called on while working for the @DailyCaller, but you rushed to her defense now that she's with @CNN when she was banned from a WH event. It's as if you have a bias that you need to work on

— Curtis Houck (@CurtisHouck) July 30, 2018
remember when these people were whining nonstop about journos needing to stick together? https://t.co/oH5VfevjHJ

— Caleb Hull (@CalebJHull) July 30, 2018
Complaints about @esaagar being called on never actually criticize the substance of questions he asks. https://t.co/ilKSaJiI80

— andrew kaczynski? (@KFILE) July 30, 2018
This is a silly tweet. @esaagar is well-respected on the White House beat and asks newsworthy questions. https://t.co/hUfe7tKEX3

— Trey Yingst (@TreyYingst) July 30, 2018
.@esaagar asked a good shutdown Q and got in a follow-up. https://t.co/LuIxWop5jA

— Burgess Everett (@burgessev) July 30, 2018
Yes, the Daily Caller is a shit outlet, and Trump called on them first. But then he called on Reuters. He fielded questions re: government shutdown & Iran hostilities. Of course none of these issues matter when you're chasing retweets from the Russiagate crowd. pic.twitter.com/VXgJYQXBSu

— Sam Sacks (bot) ? (@SamSacks) July 30, 2018
This latest outrage regarding Trump and his relationship with the press comes less than a week after many reporters slammed the administration for barring CNN's Kaitlan Collins from attending a White House event. Ironically, before joining CNN and being accepted and defended by mainstream reporters, Collins wrote for the Daily Caller and covered — among other things — which "Syria-sly hot" Syrian refugees America should allow in.
[image via screengrab]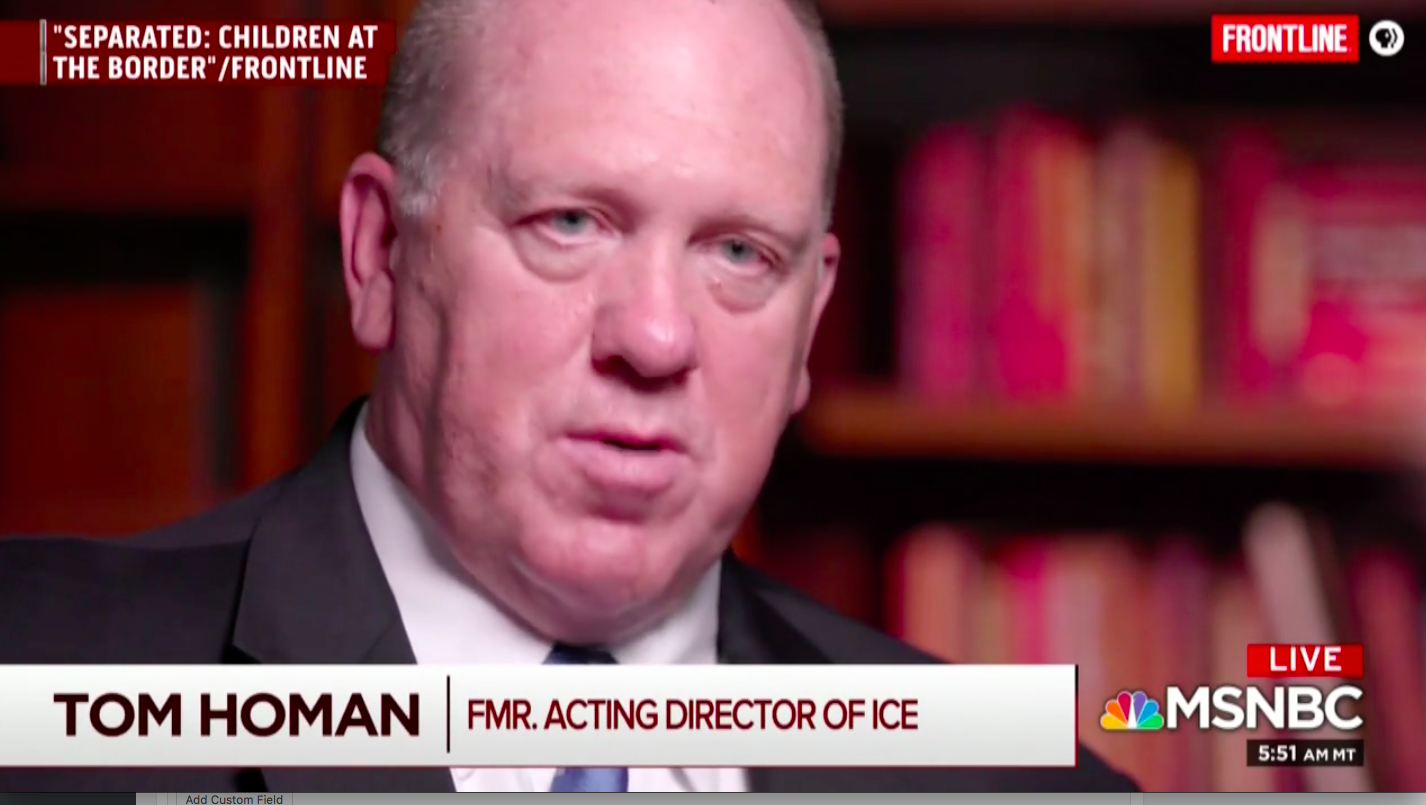 ——
Follow the author on Twitter (@calebecarma).
Have a tip we should know? tips@mediaite.com