EXCLUSIVE: Voice of America Reporter Posts Racist Reddit Memes While Receiving Taxpayer Money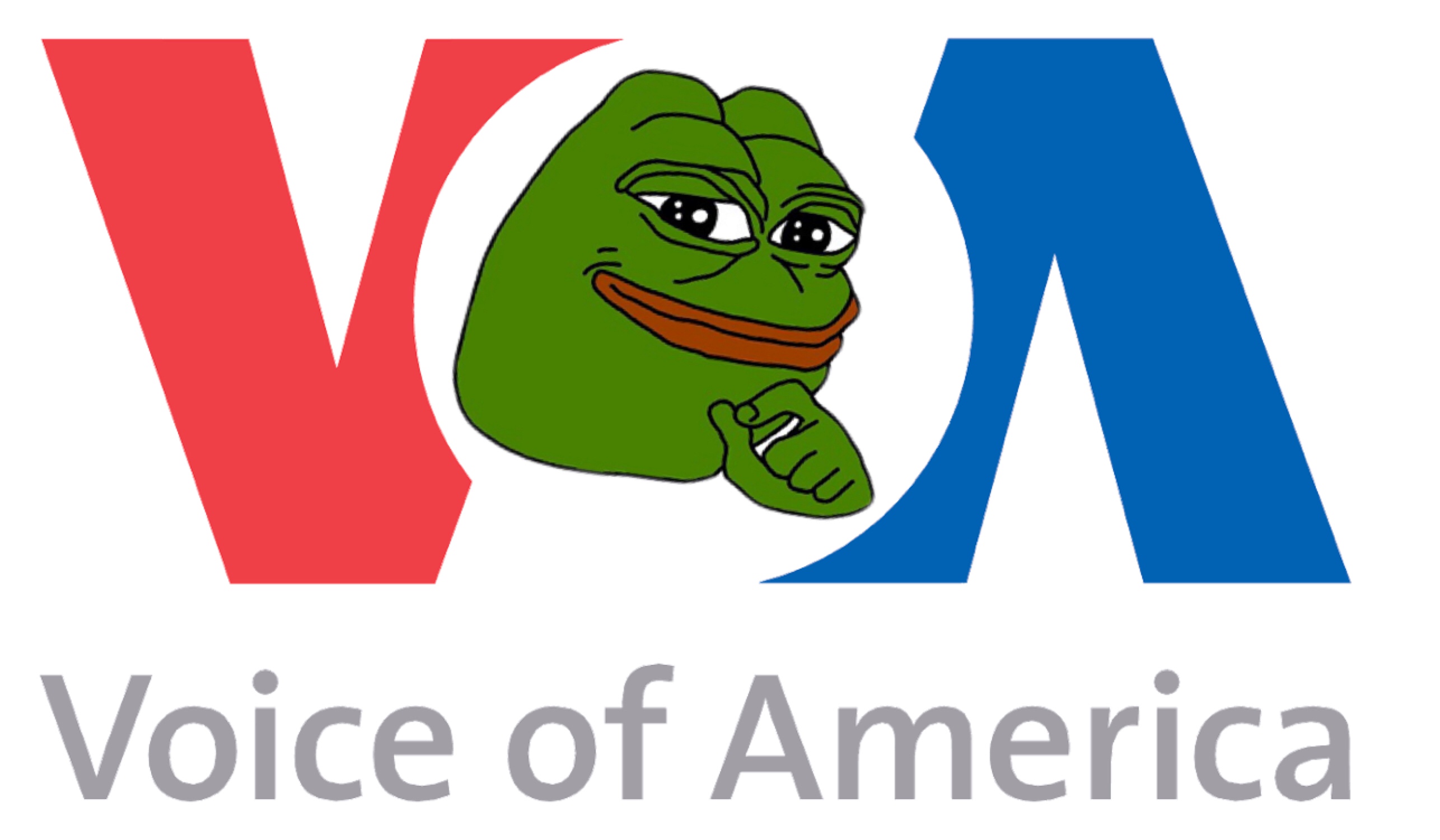 While posting on his Reddit account UncleSam4200, Voice of America reporter Josh Fatzick bragged on the infamous pro-Trump subreddit r/The_Donald that he worked in Washington media — but half-jokingly added, "If I were to ever be publicly connected to this account, it probably would not be good for my career."
The reason why Fatzick didn't want to be publicly outed as UncleSam4200 is because he frequently posts racist, sexist, and anti-LGBTQ screeds — in which he uses the N-word, jokes about sexual assault, refers to black people as "apes" and "gorillas," and uses terms like "fag," "faggot," and "tranny" to insult those he disagrees with.
But — despite the highly inflammatory nature of his posts — Fatzick didn't think he would ever be held accountable for the worst of his words, nor did he think his government employers would ever find out, as he has been hiding behind the mask of internet-anonymity for quite some time. "I doubt that will never happen," posted UncleSam4200 in September 2017.
However, using information Fatzick himself posted on Reddit — including his age, girlfriend's name, former employers, friends, location, educational background, and sports affiliations — this reporter was able to tie the vile posts of UncleSam4200 to the Voice of America reporter. Fatzick is a graduate of Coastal Carolina University, a former writer for right-wing tabloid the Daily Caller, and a fan of the Pittsburgh Penguins — all of which he states on his Reddit account.
For definitive clarity, Mediaite reached out to multiple sources in conservative media who know Fatzick on both a personal and professional level and they were able to confirm that he is indeed the man behind UncleSam4200.
As odious as his comments are, the timestamps of his posts indicate something far more nefarious, as he frequently uses Reddit during work hours — which means taxpayers are de facto compensating Fatzick to post these racist remarks, given Voice of America's government-funded status.
"That's why I have a job where I can spend most of my day making mindless Reddit comments," said Fatzick in one post — admitting this is how he spends his government-subsidized hours.
The news agency that employs Fatzick receives $218 million from the US government annually and acts as the number one source of American state media. Voice of America's modus operandi is to be read, heard, and watched abroad — as the network reports in several dozen languages — so as to put a positive media spin on US government actions and interests throughout the world.
Fatzick — being an alt-right, hardline Trump supporter — spends the majority of his time on Reddit posting in r/The_Donald with like-minded "shitposters." In this message board, he reserves some of his most offensive comments for members of the mainstream media — echoing his time at the Daily Caller.
"Fuck Chris Cilizza in his NYC elite faggot fucking asshole. Seriously, this guy is the epitome of the establishment cuck, 'Obama was reeeeeal presidential.' We need President Trump!" Said Fatzick regarding the CNN political commentator.
The white reporter from South Carolina attacked CNN contributor April Ryan — who is a black journalist for American Urban Radio Networks — calling her a "caged gorilla."
"OF FUCKING COURSE Affirmative Action April has to start screeching like a god damn caged gorilla at the first mention of African Americans," he said in a recent post.
Fatzick has gone after CNN anchor Brooke Baldwin in several posts, referring to her as "fucking retarded" and making sexist remarks about her appearance. "She's just mad cuz shes got itty bitty titties," he posted in response to the CNN segment where sports blogger Clay Travis randomly brought up women's breasts.
In another post, Fatzick blasts National Public Radio's government funding — which is ironic, given his own employer. "Why are taxpayer dollars funding this bullshit?" He said in response to an NPR segment on Trump's authoritarian tendencies.
Aside from his media attacks, many of his posts are run-of-the-mill alt-right talking points on race and religion. Fatzick refers to Muslim immigrants as "rapefugees" and claimed they only come to Western countries to "rape white women," while also posting "ISLAM IS A MENTAL DISORDER" in all caps. He called Michelle Obama "an ape" in one post, said he "hated Asian women" in another, and frequently uses the N-word.
Fatzick obsesses with what he deems to be the systemic bias against white people, parroting the alt-right 4Chan memes "It's OK to be white" and "white genocide" in several posts.
His misogynistic posts include calling his girlfriend's mother "a cunt," posting "SHOW YOUR FUCKING TITS!" on a woman's swimsuit selfie, and saying Senator Lisa Murkowski of Alaska belongs "in the kitchen." Fatzick defended the head of Amazon studios after sexual assault allegations were made against him. "If we can't drunkenly tell women they'll love our dicks at parties, I don't think I want to live in this country anymore," he said — doubling-down on his jokes about "grabbing some pussy."
Discovering the identity of UncleSam4200 was fairly simple, as Fatzick mentioned he works in media a number of times — leading this reporter to dig into his public posts to learn his alma mater, the names of his girlfriend and her mother, his affinity for the Pittsburgh Penguins, hatred for the Washington Capitals, and his status as a government employee. Since he is the only ex-Daily Caller reporter to share these characteristics, the Reddit user's real name is clear.
Additionally, in a Reddit ask me anything hosted by Daily Caller editor Christopher Bedford, Fatzick bragged about once working for the site. "Bedford used to be my boss… He let us start drinking from the office keg around noon, so I would highly recommend buying his book, if only to support the drinking habits of poor conservative journalists," posted Fatzick on the AMA — referencing the Daily Caller's notorious in-office drinking habits.
Despite Fatzick leaving the Tucker Carlson-owned tabloid nearly two years ago, he regularly praises the Daily Caller's reporting and brags about having insider knowledge on conservative media from his time there. Though, his ultimate identifier was committing the cardinal sin of Reddit — promoting and praising his own Daily Caller articles.
Fatzick boasting about his tenure at the tabloid with his fellow alt-right "shitposters" isn't surprising, as he is far from the only racist to be published by Carlson's outlet. The tabloid also released the work of Unite The Right organizer Jason Kessler, VDARE founder Peter Brimelow, racist-blogger-turned-reporter Chuck Ross, and Richard Pollock — who was booked to speak at what the Southern Law Poverty Center calls a white nationalist event. Daily Caller's deputy editor Scott Greer has public ties to a number of white nationalist entities as well, which are detailed in the same SPLC report.
Mediaite reached out to Fatzick and Voice of America for comment on this story. While Fatzick did not respond the site's director Amanda Bennett explained the news organization has "a zero tolerance" policy for this kind of behavior, whether it's done during their public or personal time.
"Voice of America has zero tolerance for public or personal racist, sexist, or politically biased social media communications. Our policies make it very clear that such behavior is prohibited. We are investigating these reports as quickly as possible and will respond accordingly," said Bennett in an emailed statement.
As of this piece publishing, the alt-right reporter is still employed by Voice of America, but his racist screeds that are subsidized by the American taxpayer are now public information — which may lead many to ask the same question Fatzick did about NPR: "Why are taxpayer dollars funding this bullshit?"
UPDATE: Since the initial publishing of this piece, Fatzick has been placed on administrative leave by Voice of America. "In the meantime, the individual in question has been placed on administrative leave pending the outcome of the investigation," said Bennett to Mediaite.
[images via screengrab]
Follow the author on Twitter (@calebecarma).
Editor's note – This post has been edited since publication to more accurately reflect Mr. Pollock's booking at an upcoming event. It has also been updated to note a response on the story from Voice of America. 
Have a tip we should know? tips@mediaite.com