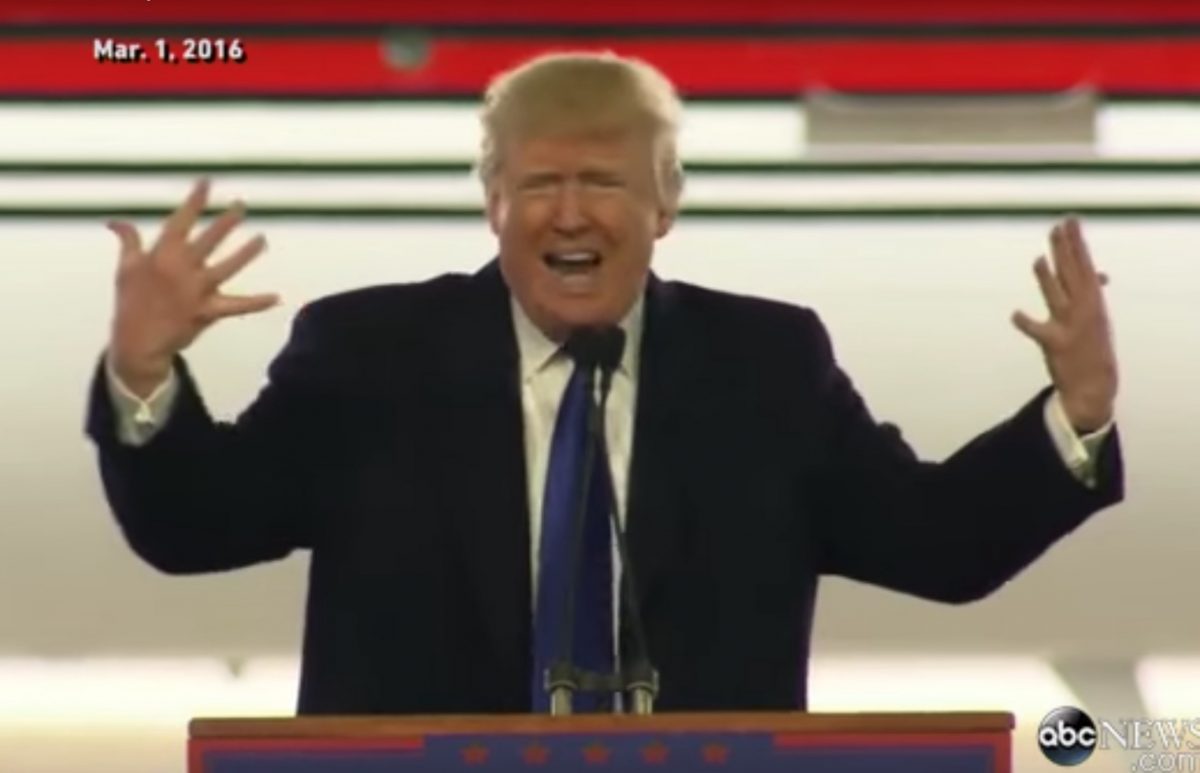 The internet had a mini-meltdown early Monday evening after Twitter user Claude Taylor suggested that Michael Avenatti — the lawyer representing Stormy Daniels, the porn star who is suing President Donald Trump — said on MSNBC that he has "photos of Trump's penis":
Stormy's Lawyer on MSNBC. I'll paraphrase. "We have photos of Trump's penis".

— Claude Taylor (@TrueFactsStated) March 19, 2018
Unfortunately, Twitter user Claude Taylor is a well-known purveyor of nonsensical garbage. Don't be fooled by his blue checkmark (wtf Twitter?) and "@TrueFactsStated" handle, Taylor has a storied history of spewing out easily falsifiable conspiracy theories about Trump's Russia ties. Just think of him as a bloated Louise Mensch.
Avenatti, who appeared on Ari Melber's MSNBC show on Monday evening, told the host the following when asked about the evidence they had against Trump as part of their lawsuit:
"Good lawyers don't play their entire hand on the first go around," Avenatti said. "We have a lot of information, a lot of evidence, a lot of documents that haven't come to light yet. Numerous pieces of evidence, numerous facts, and we're not going to show our hand."
Well, despite Taylor's obviously bullshit claim that Avenatti even came close to suggesting he had photos of Trump's dong, Twitter was set ablaze by his tweet, which has racked up more than 4,000 retweets in a few hours.
And reactions to the possibility of a Trump dick-pic ranged from pensive:
I hope Trump's penis is gigantic.
Wishing it's small is playing into narratives of masculinity — and that "feminization" is somehow weaker or embarrassing.
Trump can have a huge hog and still be a worthless lying shitlord.
I hope it's like a fucking Smartwater bottle.

— Heather Anne Campbell (@heathercampbell) March 20, 2018
…to creepily eager:
Good. His powerful manhood will once again humiliate puny liberals!? https://t.co/3hJ9aWDsyV

— Kurt Schlichter (@KurtSchlichter) March 20, 2018
[image via screengrab]
—
Follow Aidan McLaughlin (@aidnmclaughlin) on Twitter
Have a tip we should know? tips@mediaite.com
Aidan McLaughlin - Editor in Chief