Old Lawsuit Claims Ex-Soviet Intel Agent Has 'Special Expertise in Running Negative Public-Relations Campaigns'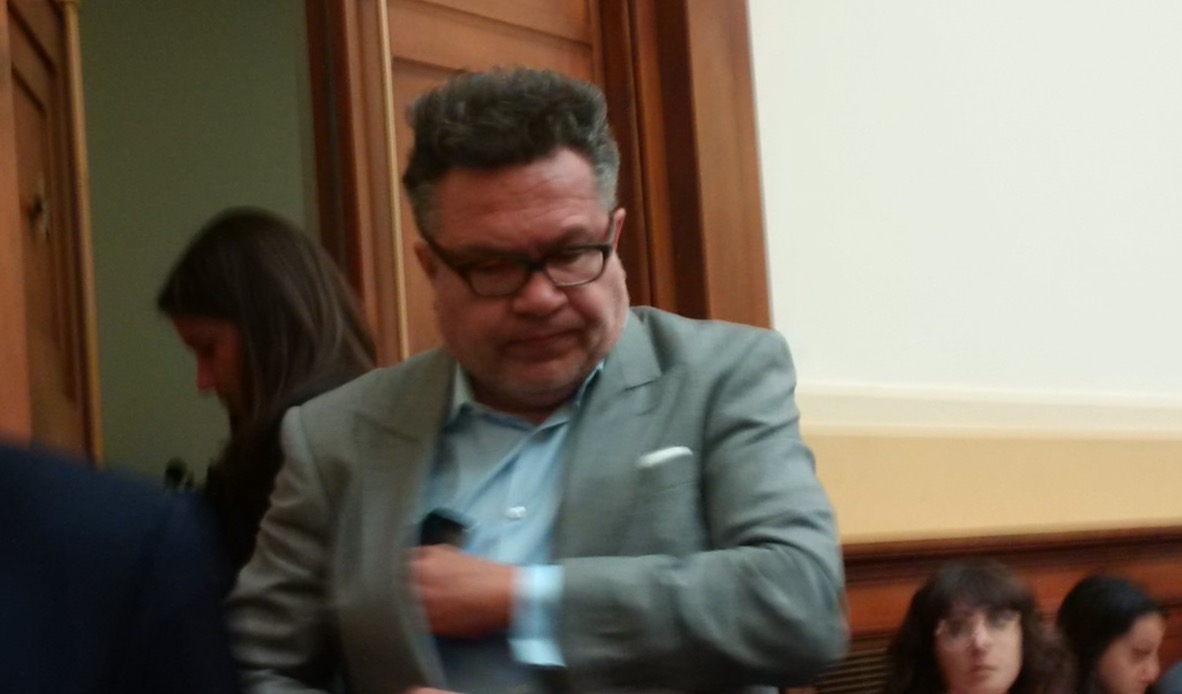 A 2015 lawsuit described the Russian lobbyist Ranit Akhmetshin — who it was revealed Friday attended the now-infamous Donald Trump Jr. meeting in June 2016 — as a Soviet intelligence officer who masterminded a hacking scheme and "developed a special expertise in running negative public-relations campaigns."
As reported in a Radio Free Europe/RadioLiberty story on Akhmetshin from last year, the 49-year-old Russian national with American citizenship for "20 years has worked the shadowy corners of the Washington lobbying scene on behalf of businessmen and politicians from around the former Soviet Union."
He was also accused in a $1 billion legal fight over a mining operation in Russia of masterminding a scheme to hack the mining company's computers and undermine their lawsuit, per RFE/RL.
The Associated Press reported that Akhmetshin was the mysterious fifth person who attended the meeting between the president's son, Jared Kushner, Paul Manafort and a Russian lawyer in June, 2016 — the Russians had promised dirt on Hillary Clinton, but arrived to discuss the Magnitsky Act and adoption policy.
Five days later, the Democratic National Committee was attacked by hackers working on behalf of Russia's GRU intelligence agency.
Reporter Steve LeVine, "who explored some of Akhmetshin's past work in his 2007 book The Oil And The Glory," described the Russian as a skilled operative:
"I call him skilled because — though I am certain that they exist — I know of no Russian gun-for-hire who managed to run his campaigns so successfully, running circles around purportedly much more seasoned Washington hands," Levine said.
While Akhmetshin has repeatedly denied that he is still a Russian agent, William Browder — who has spearheaded the Magnitsky justice campaign — notes that in "the world of Russian intelligence, there is no such thing as a 'former intelligence officer.'"
[image via screengrab]
—
Follow Aidan McLaughlin (@aidnmclaughlin) on Twitter
Have a tip we should know? tips@mediaite.com
Aidan McLaughlin - Editor in Chief