Omarosa Leaves Set of Reality TV Show Celebrity Big Brother After Being Hospitalized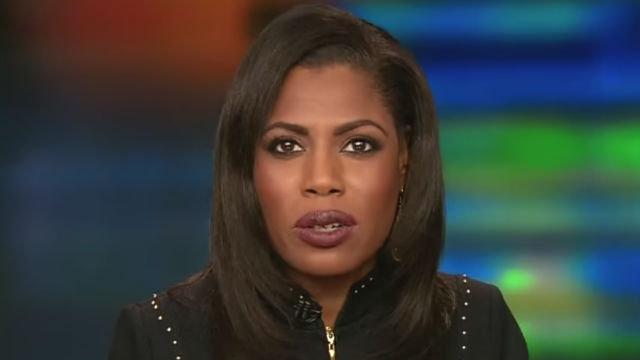 Omarosa Manigault Newman — the reality TV star turned White House aide turned reality TV star — has departed from the set of CBS series Celebrity Big Brother after being hospitalized.
While her status on the show remains in limbo, Omarosa exited the filming of the show to seek medical attention on Friday night. Her current condition is not known. In a previously aired Celebrity Big Brother episode, two fellow cast members question Omarosa's physical state, saying, "Omarosa had everything to lose… I mean, I put her in the hospital. She's gonna be OK."
There was much buzz around Omarosa's exit from the White House, as many disputed whether or not the ex-aide was physically removed from the premises, escorted away, or left on her own terms. She even created a lot of buzz during her short stint on Celebrity Big Brother after Omarosa implied she regretted supporting President Donald Trump — saying she wouldn't vote for him again "in a million years."
The White House has since taken their own shots at the former staffer. Deputy press secretary Raj Shah stated on Thursday: "Omarosa was fired three times on the Apprentice and this was the fourth time we let her go. She had limited contact with the president while here. She has no contact now."
Trump and Omarosa first met when she appeared on his NBC reality series the Apprentice.
[images via screengrab]
Follow the author on Twitter (@calebecarma).
Have a tip we should know? [email protected]