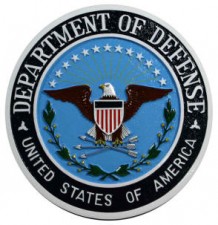 It appears that there is another news aggregator in the media business, but one of a very different stripe. The official newspaper of the Department of Defense Stars and Stripes reports that the Pentagon has been keeping track of reporters' coverage of the US Military, grading them as "positive," "neutral" or "negative." This, despite strong denials from the Pentagon that no such "tracking" has been taking place.
Earlier this week reports surfaced that, as more journalists sought permission to accompany U.S. forces engaged in Afghanistan, many of them could be screened by The Rendon Group, a public relations firm contracted by the Pentagon to determine whether their past coverage has portrayed the U.S. military in a positive light.
In the wake of that story, officials of both the Defense Department and Rendon denied that any rating system existed. "They are not doing that [rating reporters], that's not been a practice for some time — actually since the creation of U.S. Forces–Afghanistan"  Pentagon spokesman Bryan Whitman told reporters Monday. "I can tell you that the way in which the Department of Defense evaluates an article is its accuracy. It's a good article if it's accurate. It's a bad article if it's inaccurate. That's the only measurement that we use here at the Defense Department."
However,  Stars and Stripes uncovered files that appears to approve that such ranking system, and profiling of embedded journalists does in fact exist:
Contrary to the insistence of Pentagon officials this week that they are not rating the work of reporters covering U.S. forces in Afghanistan, Stars and Stripes has obtained documents that prove that reporters' coverage is being graded as "positive," "neutral" or "negative."

Moreover, the documents — recent confidential profiles of the work of individual reporters prepared by a Pentagon contractor — indicate that the ratings are intended to help Pentagon image-makers manipulate the types of stories that reporters produce while they are embedded with U.S. troops in Afghanistan.
Thus far the legality of this program has not yet been determined. And the dates on the files recovered go back to October of 2008, so this appears to be less a partisan issue on which blame would be assigned to Bush Administration or Obama Administration.
One thing is clear: this story is far from over, particularly given the specific denials of the Dept of Defense. Stay tuned.
Have a tip we should know? tips@mediaite.com
Colby Hall - Founding Editor