'People Just Flat Out Lie': NBC's Andrea Mitchell Rips Trump in Scathing Interview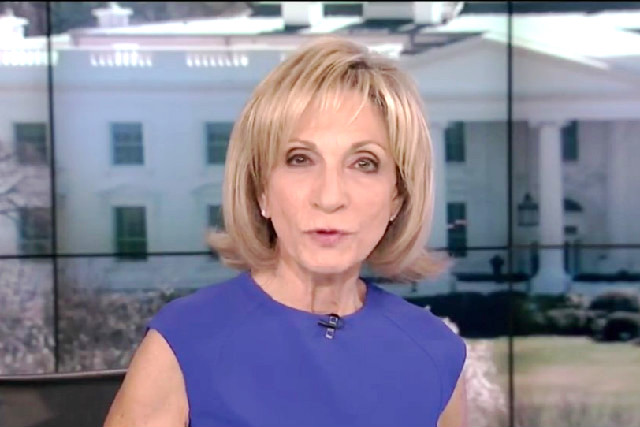 Days after being called "Hillary Clinton's PR person" by President Donald Trump, NBC News correspondent Andrea Mitchell fired back in a scathing new interview in which she ripped the Trump administration for, among other things, lying and limiting media access.
Appearing on a podcast released by Politico Monday, the veteran NBC correspondent took the White House to task for what she deemed an unprecedented effort to deceive the public.
"I have never seen anything like this where people just flat out lie," Mitchell said. "You know, black is white and white is black, and they mislead you. It's really disconcerting to see the podium in the White House briefing room being used to mislead or misdirect or obfuscate."
Mitchell referenced Secretary of State Rex Tillerson's upcoming trip to Moscow, highlighting the fact that journalists are not being permitted to accompany the nation's top diplomat.
"There is just an attempt, and it's successful, to shut down not just me but The New York Times, The Washington Post, Agence France-Presse, CNN. I mean, we're all just shut out," Mitchell said. "You should not be flying into Beijing without a press corps. You should not be going to Moscow without the press corps. It's wrong."
Mitchell also took a personal jab at Trump over comments he made backing scandal-plagued Fox News host Bill O'Reilly last week. (The President told The New York Times that he doesn't believe O'Reilly should've settled the numerous sexual harassment lawsuits filed against him in recent years.)
"I guess he feels an affinity with his friend Bill O'Reilly but I'm not sure how the president of the United States would know that Bill O'Reilly shouldn't have settled," Mitchell said. "I do think that it was remarkable that he defended Bill O'Reilly without knowing the facts."
Listen to the complete interview here, via Politico
[image via screengrab]
——
Follow Joe DePaolo (@joe_depaolo) on Twitter
Have a tip we should know? tips@mediaite.com
Joe DePaolo - Senior Editor