Polls: Shutdown Puts 48 Republican House Incumbents Behind Generic Democratic Opponent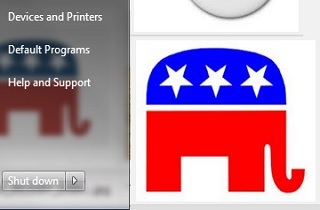 The government shutdown continues to be the subject of deadly polling numbers for Republicans, and the news just got worse. A new round of polling by Democratic-leaning (but dead-on accurate) Public Policy Polling shows that a total of 37 out of 65 districts polled would vote for a generic Democratic candidate over the Republican incumbent, sight-unseen. When PPP push-polled about the shutdown, however, that number increased to 49 of 65.

In the first round of polls, commissioned by Moveon.org, PPP polled 24 congressional districts held by Republican incumbents, and found 17 districts in which a generic Democratic opponent led the Republican incumbent before respondents were asked about the shutdown. That number increased to 21 once voters were told about Republican support for the shutdown strategy. Their second poll showed a a 21 point negative shift in the generic congressional ballot among independents, and Republicans being blamed for the shutdown over Democrats by a 48%-42% margin, 51%-37% among independents.
This third round of polling shows even more Republican incumbents in danger:
Incumbent Republicans trail generic Democrats in 15 of the 25 districts we most recently surveyed. This means generic Democrats lead in 37 of 61 districts polled since the beginning of the government shutdown. Democrats only need to net 17 seats in order to retake the House.

And the bad news for Republicans doesn't stop there, because in the minority of the 61 districts where Republicans lead in the initial head-to-head question, 11 more Republicans fall behind once voters are informed that the Republican supported the government shutdown and 1 race becomes tied. This means that our results indicate Democrats have pickup opportunities in an astounding 49 of the 61 districts surveyed.

Of course, important caveats apply. The 2014 elections are more than a year away, and these surveys were conducted in the midst of a high-profile shutdown debate. Moreover, generic Democratic candidates are not the same as actual candidates. Democrats must recruit strong candidates and run effective campaigns in individual districts if they are to capitalize on the vulnerability revealed by these surveys, and they must maintain a significant national advantage over Republicans.
It's entirely up to Republicans if they want to ignore the push-poll question (they shouldn't, though, because people really, really do blame them for the shutdown), but even without that, 37 seats is more than enough to give Democrats the House in 2014. Answering a telephone survey isn't the same as actually voting in a non-presidential election, though, which is the lone scrap of security blankie that Republicans can hold to their cheeks. Gerrymandering and low midterm turnout remain their allies.
What this poll does do, however, is ensure that Democratic donors will pour money and resources into these races that they otherwise might not have. Can Democrats figure out a way to translate 48 leads and three near-ties into 17 wins? Stay tuned.
Have a tip we should know? tips@mediaite.com