'Porn Stars Against Santorum' Release Hilarious Inaugural Attack Ad, Endorse… Santorum?
'Porn Stars Against Santorum' Release Hilarious Inaugural Attack Ad...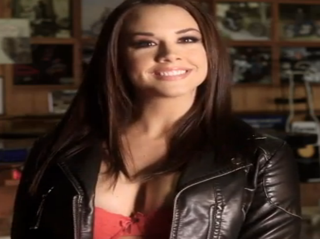 Rick Santorum has come out against a lot of things that seem like battles left unfought, but it is perhaps his decision to call for prosecution of porn stars that has gotten him the most opposition, though mostly from people in the media speculating that this may be an unpopular position. Finally, however, the workers most affected by his "war on porn" have come out in defense of their craft, calling for voters to send Santorum their favorite porn videos on Twitter, to make a political statement in defense of their craft.

RELATED: Santorum Doubles Down: Obama Admin 'Putting Children At Risk' By Not Prosecuting Pornographers
The big names speaking out against Santorum include Vivid Entertainment stars Allie Haze, Chastity Lynn, Chanel Preston, and some guy named "Jerry." They explain that Santorum supports "infrequently enforced obscenity laws" and lament, "imagine a world without pornography– pizza delivery boys with nothing to dream about, people masturbating to Facebook photos…" They also make a series case for pornography having psychological value: "porn lets you visualize your fantasies so you don't walk around like a tightly-wound, sexually repressed time bomb."
And they call for everyone on Twitter to log on and share their favorite videos on May 1st, at 8PM. "Together, we can enfranchise ourselves through the power of incessant masturbation," Lynn promises. They then decide to endorse Mitt Romney, realize that Romney is a Republican, and just go ahead and endorse Santorum, sure that he has no chance of beating the President.
The attack ad below:



[h/t Buzzfeed]
Have a tip we should know? tips@mediaite.com