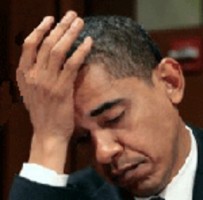 President Barack Obama's poll numbers have plummeted last week, with two pollsters independently confirming the precipitous drop in support the president has seen over the past few months. The Zogby and Rasmussen presidential tracking polls reveal that part of the decline has occurred among Democrats and liberals. Following is some unsolicited advice on some non-traditional ways that President Obama can rise again in the polls.
In the Zogby poll, Obama's support declined more than 13 percent among Democrats, which contributed to a 6 point slide from Zogby's last poll in mid-July. Zogby had the president's overall approval at only 42 percent. Rasmussen polling has even worse news for the president's advisers as the new numbers show only 30 percent of the country strongly approving of the job Obama is doing and 41 percent strongly disapproving, giving him a net negative rating of 11 points among those who feel most strongly about the issue.
So what can Obama do to stem the tide and regain some support? Here are our suggestions:
Call for a Congressional investigation into the questionable artwork that surrounds the headquarters to GE and NBC.
Demonstrate his prowess on The Beatles Rock Band during his next press conference.
Offer to subsidize Nick Bollettieri's Tennis program so that the US Open Men's Final will feature an American player.
Become an avid fan of both NASCAR and College Football.
Promise to get rid of big government Health Care and do away with Medicare.
Have a tip we should know? tips@mediaite.com