'Released From the Hostage Situation': Christie Mocked on Twitter for Losing Trump VP Nod to Pence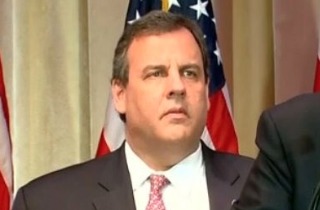 Chris Christie lost his chance to become Donald Trump's running mate Friday morning, and the Twitterverse had a field day, calling it the latest moment of his self-inflicted humiliation.
Christie's been supporting Trump for the past few months ever since his own bid for the presidency failed. The New Jersey governor has been one of the mogul's most forceful advocates, even though critics and prominent campaign moments suggested that Trump has been implicitly emasculating and embarrassing him ever since the two joined forces.
Christie was thought to be one of the three most likely choices for Trump's vice president, but instead, the nod went to Indiana governor Mike Pence earlier today. As such, people on Twitter took the opportunity to mock Christie once again for being the second fiddle to his former rival.
CNN reporting Trump-Pence announcement tomorrow likely to be tomorrow in New Jersey. To troll Chris Christie? Force him to watch?

— Jessica Taylor (@JessicaTaylor) July 15, 2016
LIVE SHOT OF CHRIS CHRISTIE pic.twitter.com/ZlzBNziRZ7

— Ben Shapiro (@benshapiro) July 15, 2016
TFW: When you sell your soul for nothing. https://t.co/gssiITzu97

— Jim Weber (@JimMWeber) July 15, 2016
Live shot of Chris Christie: pic.twitter.com/Ee39tGIcQi

— Ross Douthat (@DouthatNYT) July 15, 2016
Well, there is it. Poor Chris Christie. He really set himself up to get fucked. Sad!

— Liz Mair (@LizMair) July 15, 2016
— Dan Eggen (@DanEggenWPost) July 15, 2016
.@BorowitzReport: Furious Chris Christie Refuses to Pick Up Donald Trump's Dry Cleaning https://t.co/8vL1tZahK8 pic.twitter.com/HW5jyi85Xr

— The New Yorker (@NewYorker) July 15, 2016
when he doesn't pick you to be his VP pic.twitter.com/9bpZs7El9c

— BuzzFeed (@BuzzFeed) July 15, 2016
Chris Christie must feel like Trump's side chick right about now.

— Mandy Land (@MandaLynn314) July 15, 2016
Hey, at least Chris Christie can eat Oreos again.

— Josh Barro (@jbarro) July 15, 2016
Sorry Chris Christie https://t.co/0sAesV39H1

— Jarett Wieselman (@JarettSays) July 15, 2016
Breaking: Chris Christie has been released unharmed from hostage situation. https://t.co/q1vAcm6O30

— Mehdi Hasan (@mehdirhasan) July 15, 2016
Trump's first event with Pence will be in Bedminster, NJ tomorrow. NEW JERSEY. Will the humiliation of Chris Christie never end? #Reek

— Julie Roginsky (@julieroginsky) July 15, 2016
[Image via screengrab]
— —
>> Follow Ken Meyer (@KenMeyer91) on Twitter
Have a tip we should know? tips@mediaite.com