Romney To Send Cake To Gingrich HQ To Celebrate 15th Anniversary Of Ethics Scandal
Romney Sends Gingrich Cake To Celebrate 15th Anniversary Of Ethics Scandal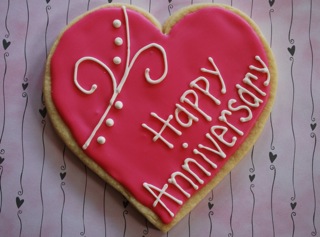 At what point in the Republican primary can we start calling the entire exercise downright Nixonian? Probably at the moment campaigns start sending each other food. Today is the ill-timed 15th anniversary of the House of Representatives giving Newt Gingrich the dubious distinction of being the only Speaker in history to be reprimanded by his colleagues and ordered to pay a $300,000 fine for his ethics violations, and the Romney campaign is celebrating the only way it knows how: birthday cake!
The Romney campaign sent out a press release earlier in the day marking the occasion, entitled "Happy 15th Anniversary, Mr. Speaker" that listed a series of articles from the time explaining what Gingrich had done. The press release also notes that Gingrich called the ethics investigation partisan, and that it was rated "Pants of Fire," as far as accuracy is concerned, by Politifact. Had that been the end of it, it would've been a witheringly comical example of how much Romney and Gingrich– and their camps– can't stand to look at each other. But Romney HQ wants to make sure they get their message across, so they're bearing gifts:
Not to be outdone, Romney's campaign later put out a statement celebrating the "15th anniversary" of the House decision to reprimand Gingrich for ethics violations, during his days as speaker. The Romney campaign plans to deliver an anniversary cake to Gingrich's South Carolina headquarters to mark the occasion on Saturday.
No word on whether the cake has been delivered or just who in Romney's campaign is going to show up at Gingrich HQ, so it is as yet unclear whether this will result in a failed publicity stunt of a West Side Story-esque rumble. Either way, we can't wait to hear what food item Gingrich will order to respond to such generosity from Romney's camp.
[Photo via]
Have a tip we should know? tips@mediaite.com