Rudy Giuliani Cries 'Bullsh*t' After Being Corrected On Trump's Letter of Intent for Moscow Tower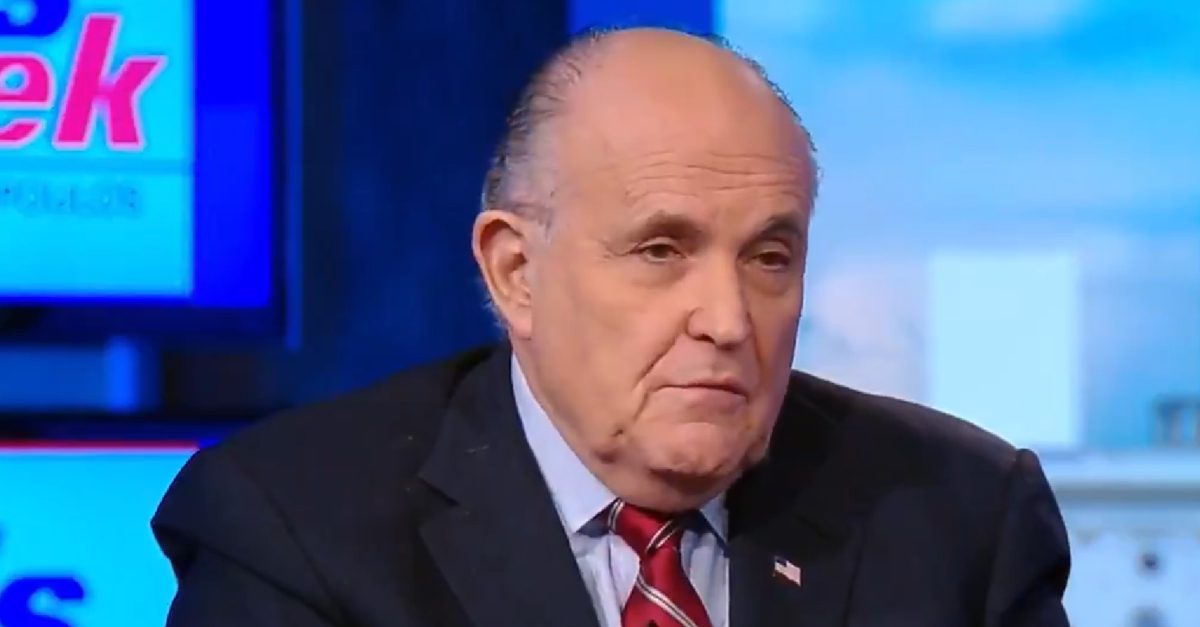 It seems Rudy Giuliani isn't happy with being proven wrong about some of his previous remarks about Donald Trump's business ambitions in Russia.
Earlier this week, the former New York mayor-turned-Trump attorney told CNN's Dana Bash that the president never signed a letter of intent for his past plans to build a Trump Tower Moscow. The real estate project was never commenced in the end, though it has been a political flashpoint ever since it was revealed that Michael Cohen, Trump's former personal attorney, lied to Congress about how long the Trump Organization pursued the endeavor.
When asked on Sunday about the project's timeline, Giuliani suggested that conversations for it might have continued around the end of the general election, but he also insisted Trump didn't sign a letter authorizing a new round of negotiations with Moscow.
"It was a real estate project. There was a letter of intent to go forward, but no one signed it," Giuliani told Bash.
The problem is that on Tuesday night, Chris Cuomo showed that CNN obtained a draft of Trump Tower Moscow's letter, and it has the president's signature on it.
When New York Daily News contacted Giuliani for his response to all of this, he called it "bullshit" and said even if Trump and Russian property developer Andrey Rozov both signed the letter, it wasn't legally binding in any way. He also insisted that Team Trump already provided the draft letter to Robert Mueller.
"That was the end of it," Giuliani said. "It means nothing but an expression of interest that means very little unless it goes to a contract, and it never did."
— —
>> Follow Ken Meyer (@KenMeyer91) on Twitter
Have a tip we should know? tips@mediaite.com