Spurred By Michelle Obama's Initiative, Agriculture Dept. Might End Sale Of Cranberry Juice In Schools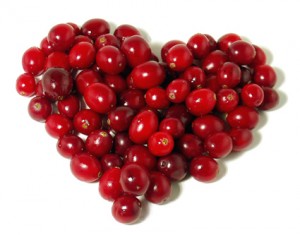 Apple juice. Orange juice. Pickle juice. These are just a few of the juices I can imagine being preferable to a glass of cranberry juice. And yet, somehow lots of people enjoy it once in a while, and apparently kids are part of that category. I know this because as a result of Michelle Obama's healthy eating initiative, the Department of Agriculture is going to institute new standards for what can be sold in schools, and that includes cranberry juice. Sorry, cranberry juice cocktail. Which is a thing that kids drink. Yum.

RELATED: Michelle Obama Promotes And Defends Her Anti-Obesity Campaign On Good Morning America
The new regulations are going to crack down on sugar allowances, and the sweetened cranberry juice cocktail is specifically going to come under much scrutiny. However, despite what the government may have you believe, here's what one group has to say about the health benefits of the cranberry:
Cranberries contain proanthocyanidins (PACs) that can prevent the adhesion of certain of bacteria, including E. coli, associated with urinary tract infections to the urinary tract wall. The anti-adhesion properties of cranberry may also inhibit the bacteria associated with gum disease and stomach ulcers.

Recent scientific research shows that cranberries and cranberry products contain significant amounts of antioxidants and other phytonutrients that may help protect against heart disease, cancer and other diseases.
That, by the way, is information coming to you directly from the Cranberry Institute. And the cranberry lobby (which is amazingly a real lobby) is not happy about their products potentially being banned from schools. Cranberry growers from all over the country are trying to pressure the Congressional Cranberry Caucus (which is amazingly a real caucus) to "persuade agriculture officials to make an exception for cranberry products" in the new guidelines. The caucus, which includes John Kerry and Scott Brown, sent a letter to the Department of Agriculture asking for the special exemption.
A nutrition expert explained to USA Today why this might not necessarily be the best idea.
"There's no evidence of any particular public health problem to suggest that cranberry drinks should get a special exemption," Wootan said. "It's curious that the cranberry industry is pressing Congress for nutrient standards that are weaker than what Coke and Pepsi have already agreed to."

Placing cranberry juice in the same category with sodas and other sugary drinks is what the cranberry industry wants to avoid.
As do I, cranberry industry. As do I.
(Sidenote: I apologize for ranting so much about cranberry juice, but it's Sunday night, I have nothing else to rant about, and it tastes disgusting.)
h/t Gawker
—–
Follow Josh Feldman on Twitter: @feldmaniac
Have a tip we should know? tips@mediaite.com
Josh Feldman - Senior Editor